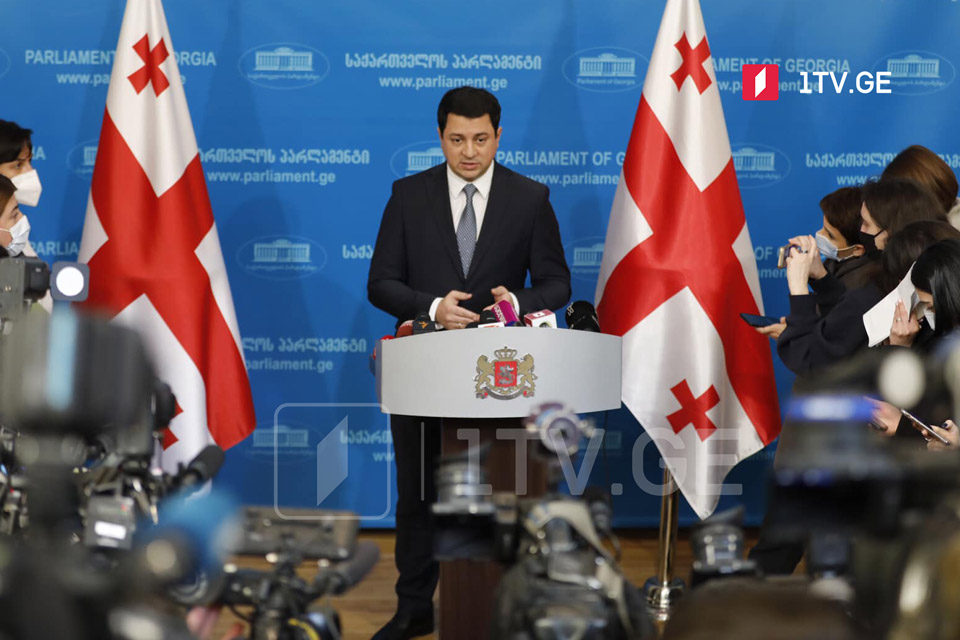 Parliament Speaker: We may see another opposition party in parliament
"Georgian Dream and Citizens' position on the electoral reform is so close. I think it may become the subject of an agreement, and we will see another opposition political party in the parliament," the Speaker of the Parliament said after a meeting with the representatives of the Citizens opposition party Aleko Elisashvili and Levan Ioseliani.
Archil Talakvadze noted that the parties would clarify some details. But overall, the electoral reform has the full support of the ruling team. Parliament speaker also underlined several issues related to electoral reform.
"First of all, the issue of lowering the threshold for the 2024 parliamentary elections is in focus, also more precise regulations regarding election procedures and introduction of modern technologies, such as electronic counters and fingerprint registration. Other important issues concern the rules of the CEC staffing. There are many other issues on the agenda," Talakvadze said.
According to the Parliament Speaker, he hopes that the agreement would be reached with the Citizens party, noting that "this agreement is open to other political parties as well."
Archil Talakvadze emphasized that the government does not consider holding early elections. The conclusion made by the international election monitors reflects the reality, and the elections were held in a competitive environment with the protection of fundamental rights and, therefore, are legitimate.
Representatives of the opposition Citizens party, Aleko Elisashvili and Levan Ioseliani, met with the Parliament Chairman on Friday.