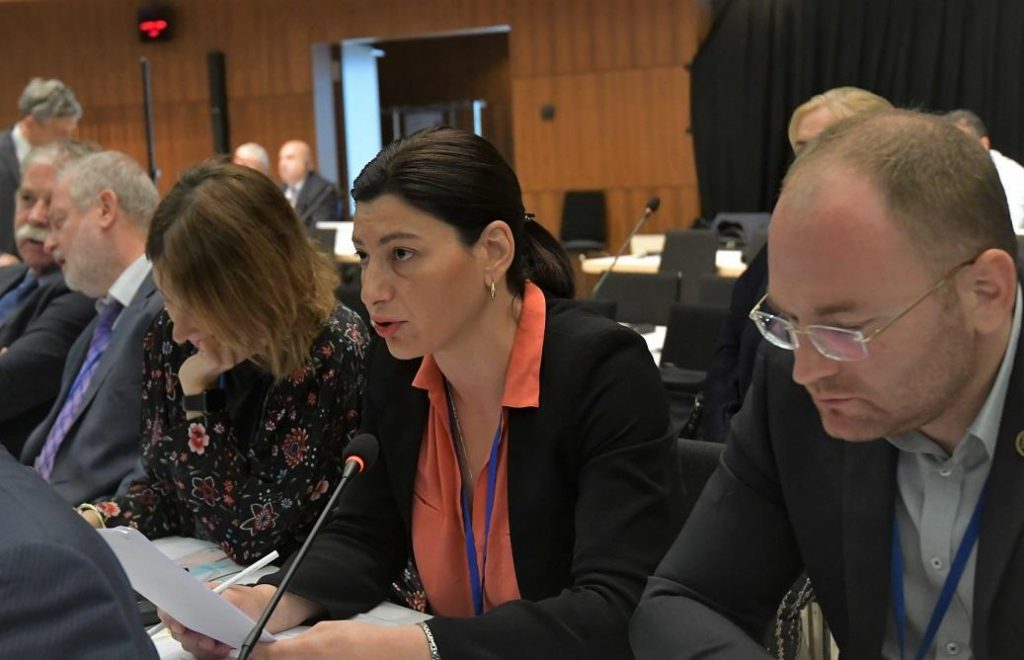 Sophio Katsarava: despite impediments from Russia, the OSCE PA has approved our resolution with majority of votes
The OSCE Parliamentary Assembly has approved the draft resolution initiated by the Head of the Georgian Parliamentary Delegation Sophio Katsarava with the majority of votes.
"Luxembourg Declaration includes the document extremely important for our country. It is a principal and the strict resolution reflecting grave security and human rights situation on the occupied territories according to which the Assembly calls on Russia to adhere to the international norms and the law", – Sophio Katsarava noted.
OSCE PA calls on Russian Federation to adhere to August 12, 2008 cease-fire agreement, admit the international monitoring missions to the occupied territories, and ensure dignified return of IDPs to their homes. OSCE PA calls on the member states to facilitate to the enforcement of the Georgian Resolution on Gross Violation of Human Rights by Russian Federation in Occupied Abkhazia and Tskhinvali Region; and enforcement of the criminal responsibility towards the offenders enrolled in the Otkhorozoria-Tatunashvili Act.
The document calls on OSCE presiding country to strive to ensure readmission of OSCE mission to the occupied territories of Georgia.
The resolution calls to constructive nature of Geneva Talks and support to Georgian peacekeeping policy and the initiative "Step to better future".