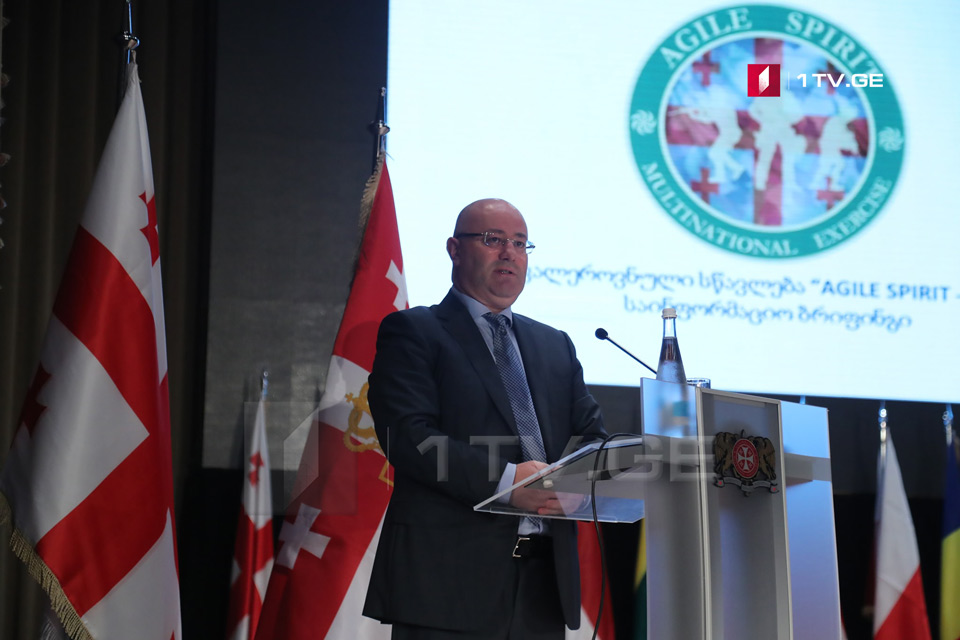 Large-scale multinational military exercise Agile Spirit 2019 to be held on July 27-August 9
From July 27 through August 9, Georgia will host the most large-scale multinational military exercise Agile Spirit 2019. The exercise will officially be opened at II Infantry Brigade in Senaki on July 27.
Agile Spirit 2019 is being conducted in Georgia for the ninth time.
According to Ministry of Defence of Georgia, military exercise is aimed to enhance interoperability, train and improve operational capabilities of exercise participants during planning and execution of operations in real-time within the multinational environment; as well as making a contribution in maintaining stable and secure environment over the Black Sea region. That's why the main message of the Agile Spirit 2019 is – "Strength through Partnership".
This time the exercise will be held on three locations – II Infantry Brigade in Senaki, Orpolo and Vaziani fire ranges. More than 3000 military servicemen of NATO member and partner countries will participate in Agile Spirit 2019.  The following 14 countries are engaged in the exercise: Georgia, USA, UK, Latvia, Lithuania, Poland, Norway, Belgium, Bulgaria, Greece, Montenegro, Romania, Turkey and Ukraine.
As Ministry reports, the scenario of the combined multinational exercise includes command, staff and field trainings with live fire, engagement of maneuver and combat support elements in defensive and offensive operations.
The Minister of Defence Levan Izoria spoke about the military trainings at the presentation today. According to Levan Izoria, through these exercises Georgia will strengthen its main political principle – "More NATO in Georgia".