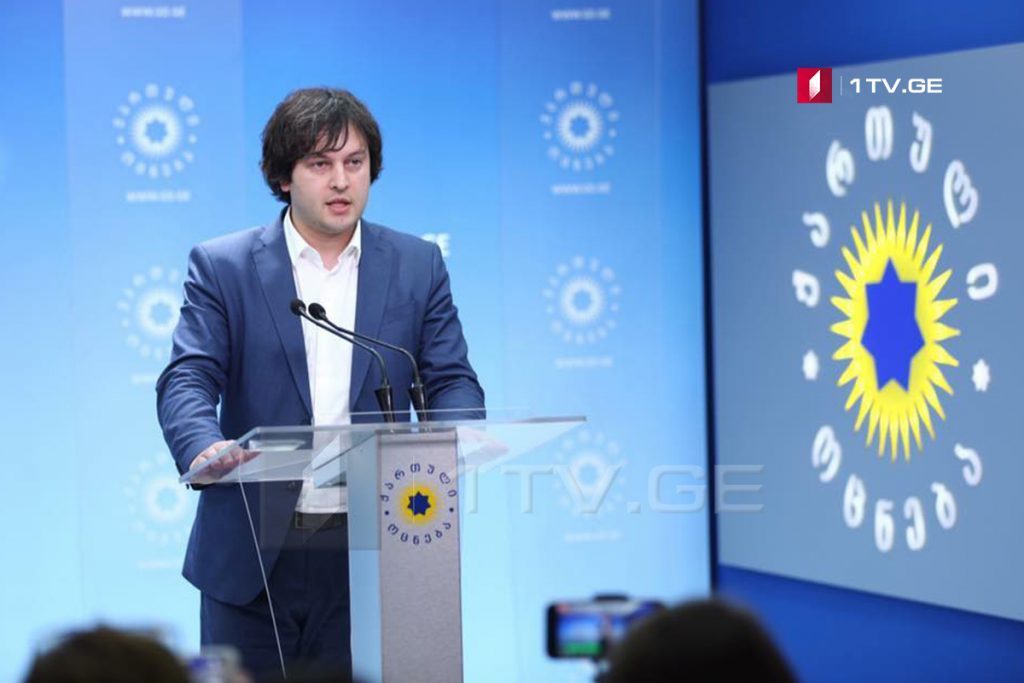 Irakli Kobakhidze says that there is some danger of destruction in Zugdidi
Irakli Kobakhidze, the speaker of the parliament says that there is some danger of destruction in Zugdidi.
The speaker of the parliament responded to the developments in Zugdidi at the press-conference today and noted that the electoral processes took place in an absolutely peaceful situation during the two months; however one of the parties tried to artificially disturb the process in the last few days, which is a very sad fact.
"The disproportionate concentration of the National Movement voters is observed in Zugdidi today. Accordingly, there is some danger of destruction. We want to call on our activists not to respond to provocations, as this is the function of the law-enforcement agencies. Therefore I call on everyone to keep calm and refrain from responding to such violations. I also call on the law enforcement bodies to take all measures to ensure that the election process is peaceful and violations are prevented", – Irakli Kobakhidze said.
Today, Extraordinary Mayoral Elections are being held in Marneuli, Zestaponi, Chiatura, Zugdidi and Khulo municipalities. In parallel, Sakrebulo By-elections are being conducted at local majoritarian election districts of Sagarejo, Akhmeta, Adigeni, Zestaponi, Chiatura, Tkibuli, Tskaltubi and Ozurgeti municipalities. In addition, citizens are electing majoritarian MP at Mtatsminda constituency in Tbilisi.