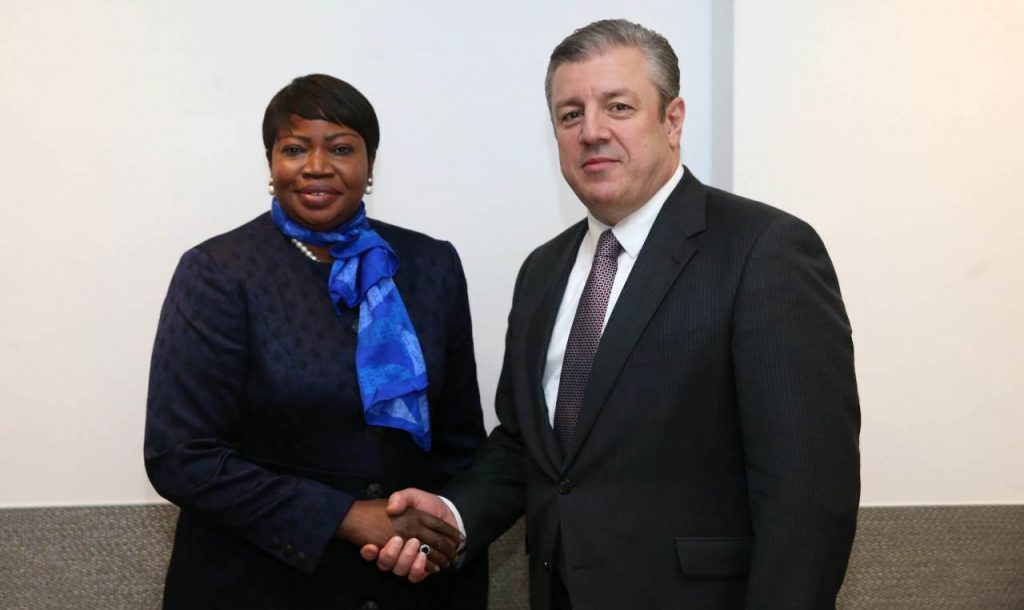 International Criminal Court's Chief Prosecutor Praises Cooperation in August 2008 War Investigation Process
International Criminal Court's Chief Prosecutor Fatou Bensouda stated at the meeting with Georgian Prime Minister Giorgi Kvirikashvili in Munich on Friday, that she praises cooperation with the Georgian side in the process of investigating into the August 2008 war.
As the Prime Minister's press office informs, it was emphasized during the meeting that the Government of Georgia is doing its best to bring to justice, through the International Criminal Court (ICC), those responsible for crimes against humanity and war crimes against Georgian population.
The Prime Minister welcomed the opening of the ICC Field Office in Tbilisi and the appointment of its representative. Giorgi Kvirikashvili hopes that it will further promote the fruitful cooperation and streamline communication about the work of the ICC.