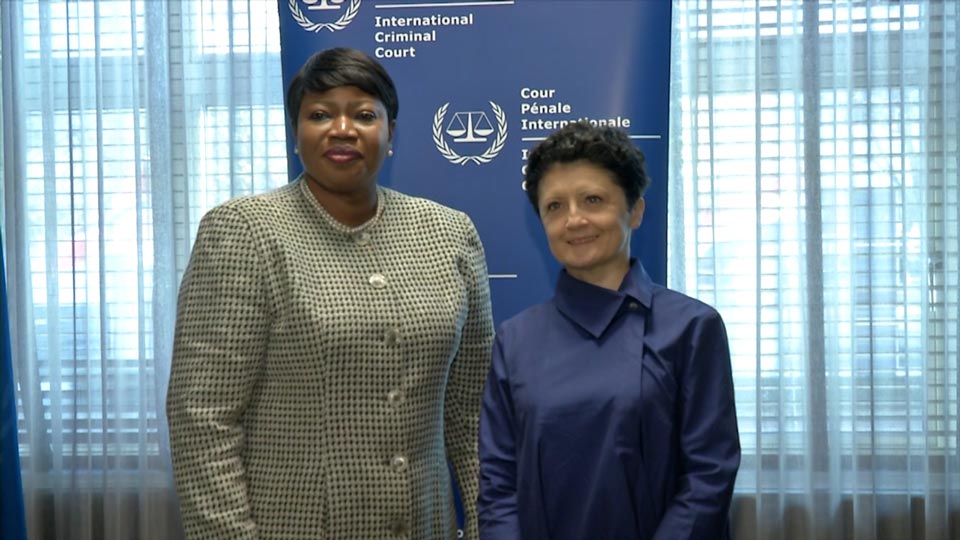 Thea Tsulukiani met with Fatou Bensouda 
Minister of Justice Thea Tsulukiani has met with ICC prosecutor Fatou Bensouda at the 18th session of the ICC's Assembly of States Parties.
The sides discussed the investigation about the 2008 Russia-Georgia war noting that the population of Georgia became the victim of ethnic cleansing and war crimes.
The sides expect the justice will be enforced.
The eighteenth session of the Assembly of States Parties (ASP) to the Rome Statute of the International Criminal Court (ICC) opened at the World Forum Convention Center in The Hague.
From 2 to 7 December 2019, States Parties to the Rome Statute, the Court's founding treaty, observer States, invited States, international and regional organizations and representatives from civil society will discuss key challenges facing the Statute.
States Parties will also make important decisions and adopt resolutions on key issues pertaining to the functioning of the Court and the Trust Fund for Victims, including in relation to their respective budgets, and on cooperation.
Find out all about the 18th session of the Assembly of States Parties to the #RomeStatute #ICC opening today #ASP18 ⤵https://t.co/agGGpeK8bY

— Int'l Criminal Court (@IntlCrimCourt) December 2, 2019