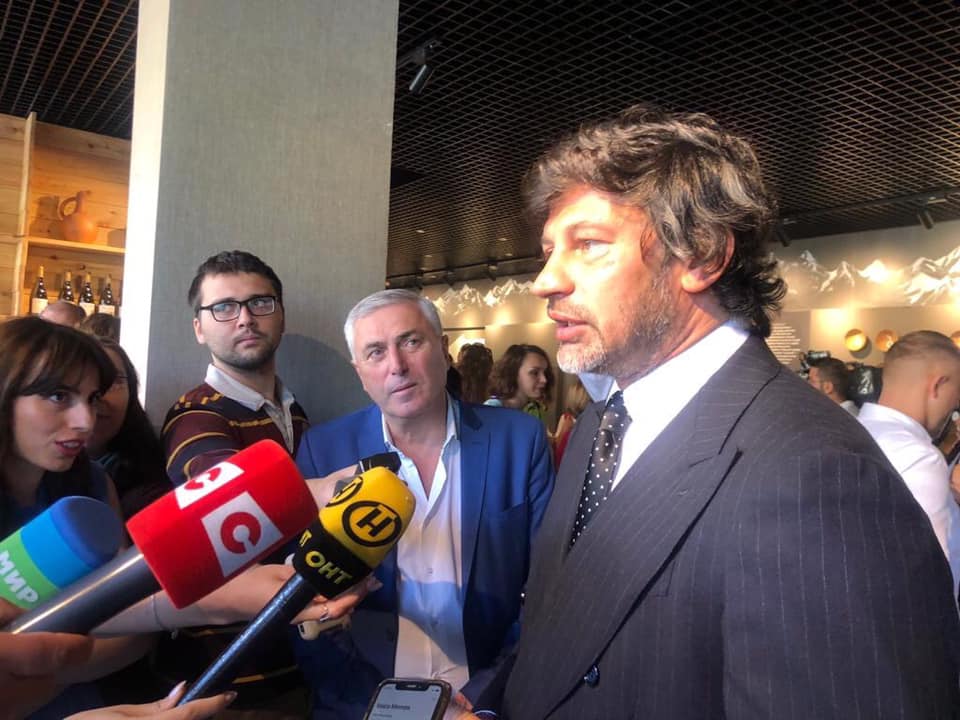 "Georgian House" opened in Minsk
"Georgian House" was opened in Minsk, Belarus, with the support of the government of Belarus. Partnership Foundation financed the project.
Tbilisi Mayor Kakha Kaladze, being on a visit in Belarus, attended the opening. Members of the Georgian delegation and Tbilisi City Assembly, businesspersons and representatives of the Georgian Diaspora and Diplomatic Corps also participated in the ceremony.
Tbilisi Mayor underlined on the importance of the establishment of "Georgian House" in Minsk and expressed hope that the project would contribute to the enhancement of friendly relations between the two countries.
"This space represents Georgian history, culture and traditions. I am sure all visitors will find it interesting," Kaladze said. Tbilisi Mayor also said that Georgian businesspersons would be able to offer Georgian products to residents of Minsk and guests of Belarus.