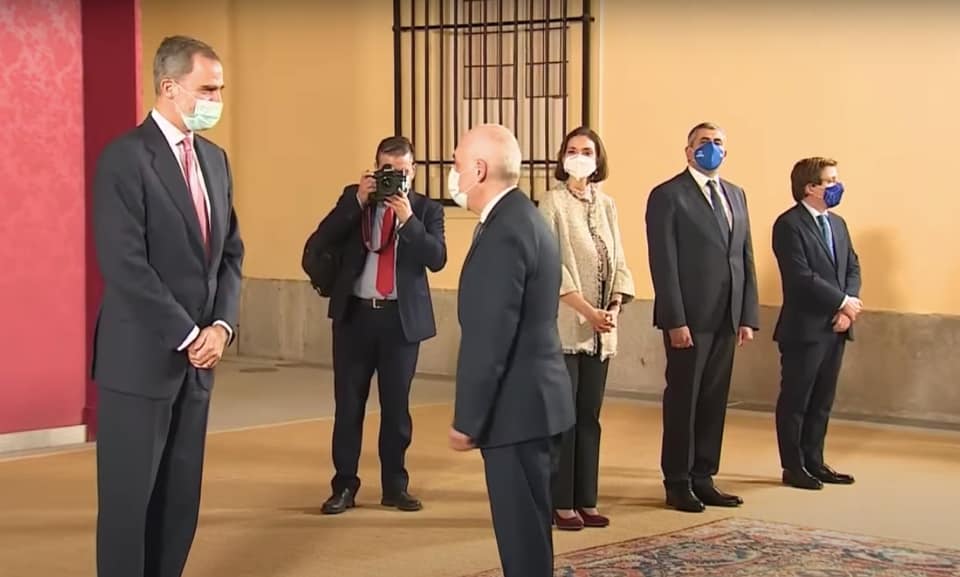 Georgian FM meets Spanish PM, King Felipe VI
Georgian Foreign Minister David Zalkaliani held a brief meeting with the Spanish Prime Minister Pedro Sanchez on Tuesday. The meeting took place within the 113th session of the Executive Board of the UN World Tourism Organization, attended by Georgian FM in Spain.
David Zalkaliani thanked the Spanish PM for the Solidarity Plan that supports equal distribution of the COVID-19 vaccine worldwide. The meeting focused on the successful cooperation and Spain's support for Georgia on the European and Euro-Atlantic integration path.
Had a brief meeting W 🇪🇸 PM @sanchezcastejon Delighted 2 tell him abt our wish 2 host him in 🇬🇪 as soon as conditions allow. Expressed gratitude 4 Spain's "Solidarity Plan", aiming t/ #COVID19 vaccine 2 be distributed equally across t/ 🌍. pic.twitter.com/G74PBS5bFb

— David Zalkaliani (@DZalkaliani) January 19, 2021
The Georgian Foreign Minister also attended a reception for the Heads of delegations hosted on behalf of King Felipe VI of Spain.
Georgian PM briefed Felipe VI on the current geopolitical and security environment in the region. Zalkaliani thanked Felipe VI for the unconditional and firm support to Georgia.
Had an honor 2 meet W His Royal Majesty Felipe VI, King of Spain. Had an exchange regarding a number of major developments across t/ 🌍, as well as successful cooperation btw 🇬🇪 & 🇪🇸. pic.twitter.com/3ZCcbhHmHB

— David Zalkaliani (@DZalkaliani) January 19, 2021