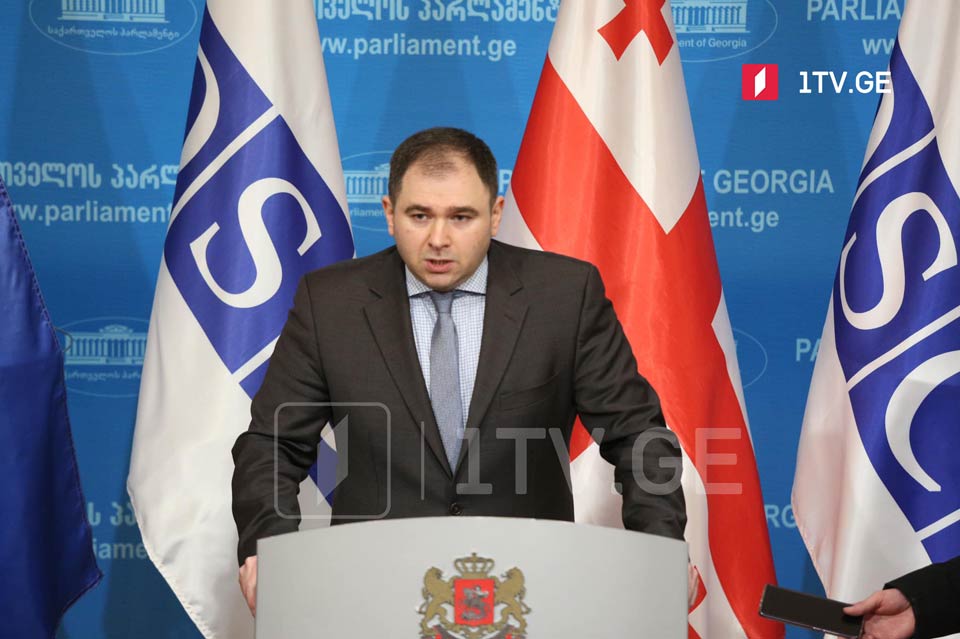 GD MP Samkharadze: No wonder when UNM chair behaves like this, members down the rank follow suit
Nikoloz Samkharadze, Chairman of the parliamentary Foreign Affairs Committee, echoed the verbal skirmish between the UNM and the Georgian Dream chairs at the EU Delegation earlier today.
"A vivid demonstration of constant provocations & thuggish behavior of UNM all over Georgia. No wonder when the UNM chair behaves likes these members down the rank follow suit. I sincerely hope the EU in Georgia and US in Georgia will strongly condemn this in their statements," he tweeted.
Nikoloz Samkharadze expressed hope for the EU and US Embassies in Georgia to condemn the verbal assault.
Nika Melia, Chairman and leader of the opposition United National Movement (UNM) party, and Irakli Kobakhidze, the ruling Georgian Dream (GD) party Chair, traded insulting remarks for several minutes. Melia called Kobakhidze 'slave' and got 'scoundrel' in return.
A vivid demonstration of constant provocations & thuggish behaviour of UNM all over 🇬🇪. No wonder when UNM chair behaves likes this members down the rank follow suit. I sincerely hope @EUinGeorgia and @usingeo will strongly condemn this in their statements https://t.co/9auCnQp8Iv

— Nikoloz Samkharadze (@Samkharadze79) September 23, 2021