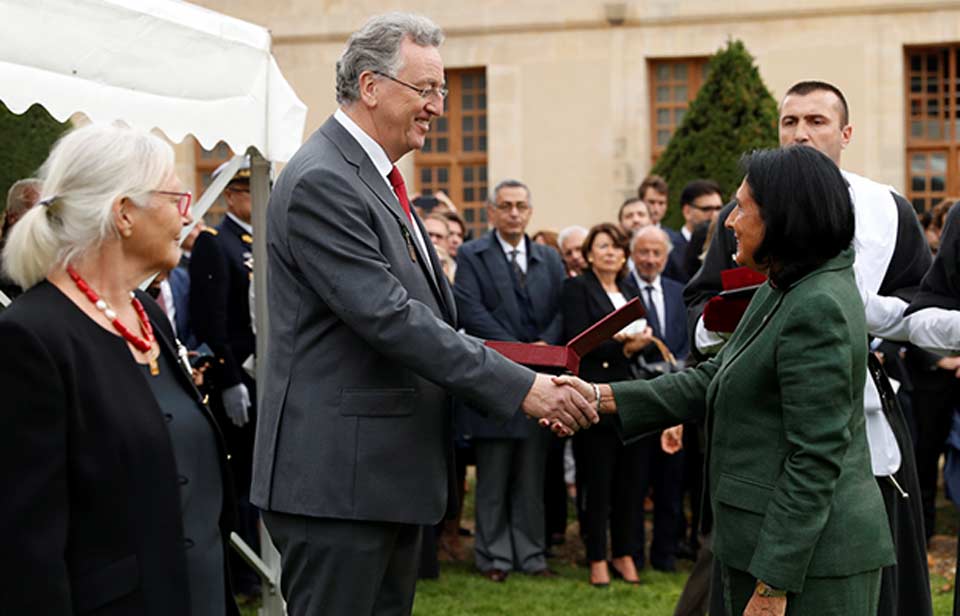 Georgian president awards National Hero title posthumously to Dimitri Amilakhvari
Georgian President Salome Zourabichvili posthumously awarded Dimitri Amilakhvari, French military officer of Georgian descent and Lieutenant Colonel of the French Foreign Legion, the title of the National Hero of Georgia.
Dimitri Amilakhvari was posthumously awarded the title of National Hero for representing Georgia with dignity on the international arena, for his invaluable contribution to the creation of a particularly positive attitude towards Georgia, and for his self-sacrifice for universal values, the President's press service said.
The order has been handed to the descendants of Dimitri Amilakhvari at the House of the disabled in Paris.
The President claims, "Georgian people aspire to independence, democracy, Europe, while France has a special and unique place in this aspiration."
Zourabichvili says, "France made a big contribution to maintaining Georgia's independence."
"Despite being on Europe's geographical border, Georgia has always felt European. That is why 80% of the population wants to join the European Union," President Zourabichvili addressed the ceremony attendees.
President Zourabichvili is visiting France to attend events dedicated to the 100th anniversary of the recognition of the Democratic Republic of Georgia by France.
100 years ago, France became a land of refuge for Georgians who fled the Red Army and continued to fight for a free Georgia

Among them was Dimitri Amilakhvari, who would become a hero of the French Resistance

It's an honor to posthumously award him the Order of National Hero pic.twitter.com/JNKQB7MVa0

— Salome Zourabichvili (@Zourabichvili_S) September 26, 2021