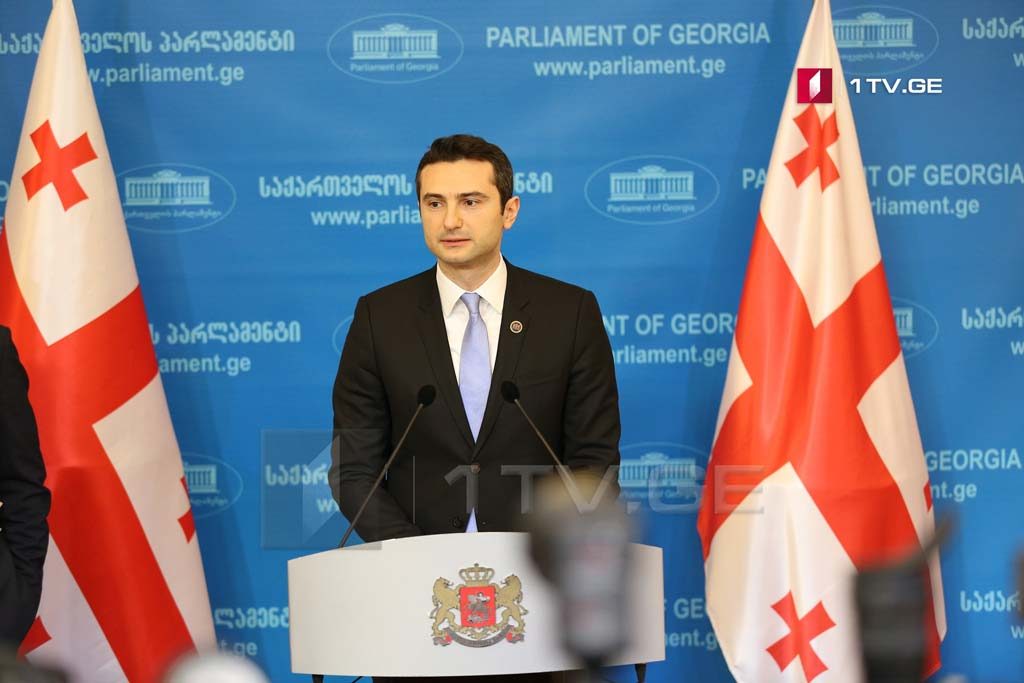 Deputy Speaker – MEPs positively evaluated implementation of EU Association Agreement with Georgia
Members of the European Parliament positively evaluated the implementation of EU Association Agreement with Georgia – Kakha Kuchava, Deputy Speaker of the Georgian Parliament said.
Kuchava said that positive assessments concern carried out reforms and legislative work. The report also mentioned challenges referring to the issues on which the government has to work more.
"The MEPs welcome the agreement reached over the election system and the decision of Georgia's President about pardoning of Irakli Okruashvili and Gigi Ugulava. They claimed that their pardoning represents a step towards depolarization and discharge of political tension in Georgia. The MEPs expressed hope that Constitutional changes will be made and all political parties will support the proposed amendments," Kuchava said.
According to Kuchava, many critically disposed members of the European Parliament focused on progress and called on political parties for constructive dialog. The MEPs said they hoped that the 2020 parliamentary elections would be held in independent, free and transparent environment.
European Parliament's Foreign Affairs Committee today heard the report of the Estonian MEP, Sven Mikser on implementation of EU association agreement with Georgia.