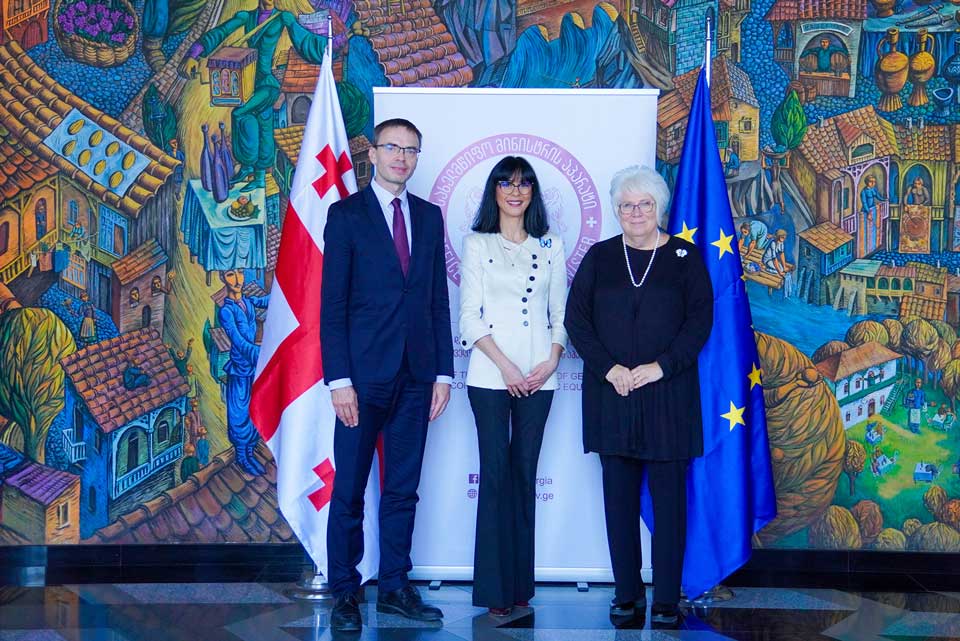 State Minister meets MEPs
State Minister for Reconciliation and Civic Equality Tea Akhvlediani held a meeting with the Co-Chair of the Georgia-EU Parliamentary Association Committee, MEP Marina Kaljurand and Rapporteur on Georgia, MEP Sven Mikser.
The State Minister praised MEPs for their support of Georgia's territorial integrity and European integration aspirations, highlighting the importance of Georgia being granted a European Perspective.
The meeting discussed the situation in the occupied territories as well as humanitarian issues.
Chair of the parliamentary Foreign Relations Committee Nikoloz Samkharadze and PM's Advisor for Human Rights, Niko Tatulashvili, took part in the meeting.