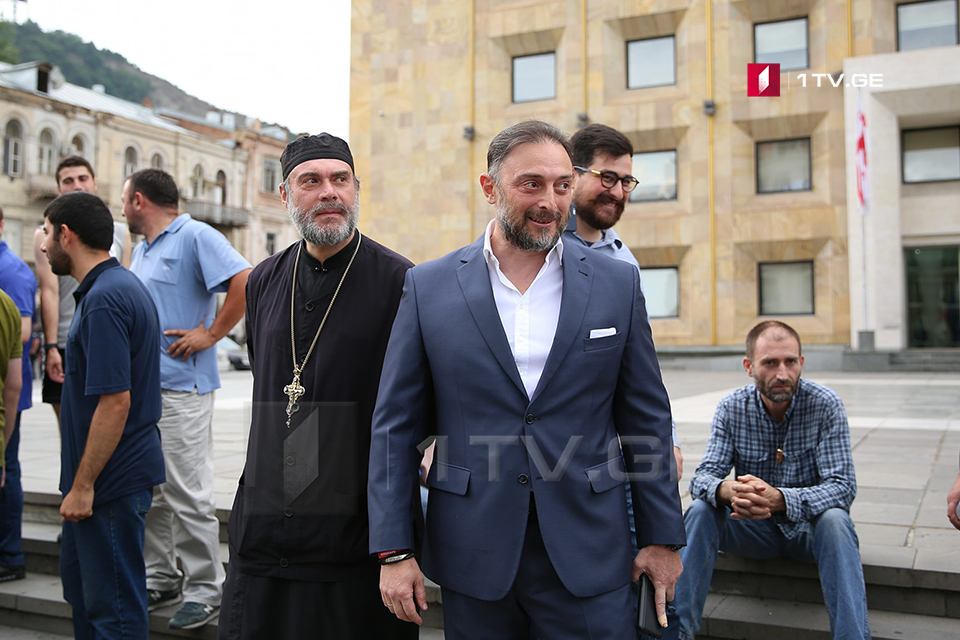 Businessman and Church Persons arrive at Governmental Administration
A protest will take place at Governmental Administration with the slogan "State, Where Are You" organized by Tbilisi Pride. The protest was planned through the social network.
Before the activity, Levan Vasadze, businessman, Guram Palavandishvili, actor, and church persons arrived at Governmental Administration.
They claimed that they would not allow the protest organizers to hold the event. Vasadze said the action plan of how to disrupt the event would become tomorrow.
Tbilisi Pride activity was planned after the Patriarchate of Georgia released a statement in which it appealed to the authorities to prevent the organization of the event.
The police crews are mobilized at Governmental Administration. Tbilisi Pride will take place 18 – 23 June in Tbilisi, the first event of its kind to take place in Georgia.