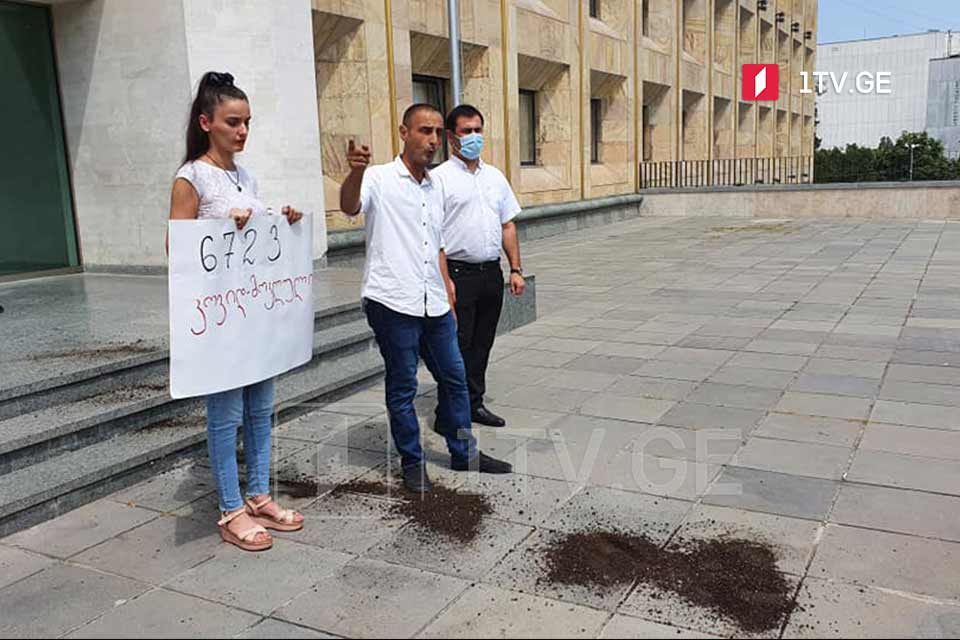 Labor Party candidate for Chairman of Tbilisi Sakrebulo to hold protest
The candidate of the opposition Labor Party for post of Chairman of Tbilisi City Assembly (Sakrebulo), Lasha Chkhartishvili, held a protest at the Governmental Administration.
Chkhartishvili tagged the governmental officials as "Electoral Covid Burials" and symbolically distributed soil at the building entrance for which law enforcers fined him with 80 GEL.
Lasha Chkhartishvili and his supporters accused Prime Minister, Health Minister, Tbilisi Mayor and other officials of carrying out electoral Covid genocide.
He called on the voters not to elect "Covid murderers." "Do not vote for those, who kill people with the virus, hunger, environment pollution," he claimed.