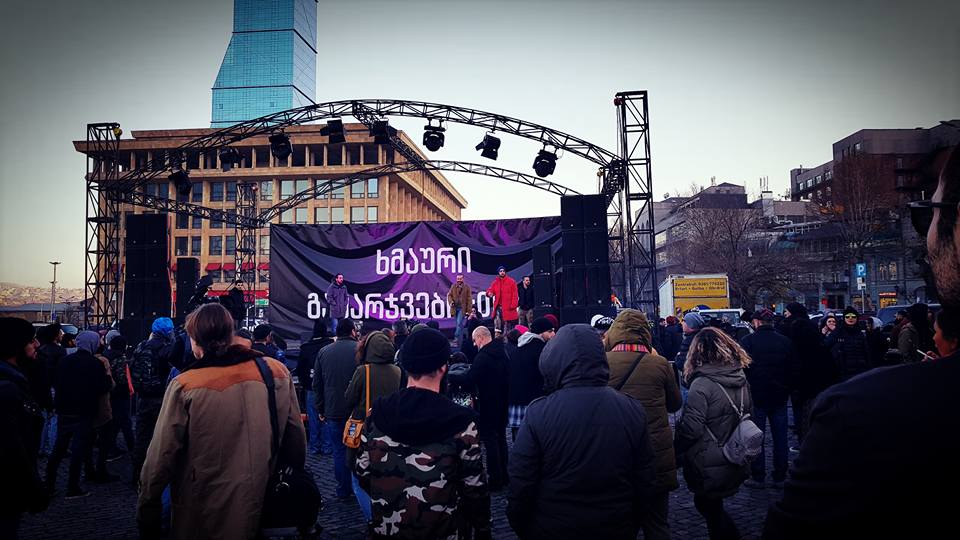 "White Noise" Movement holds a rally
"Noise for Victory!", "This bill will protect people!", "End war with the people!" – with these slogans  "White Noise" Movement and the representatives of various spheres are holding a peaceful protest rally in Tbilisi for the time being.
Protesters call on the parliament to adopt the new draft law on new drug policy as soon as possible.
Beka Tsikarishvili, representative of "White Noise" says that they are addressing to the parliament, the government as well as the President with the regarding request.