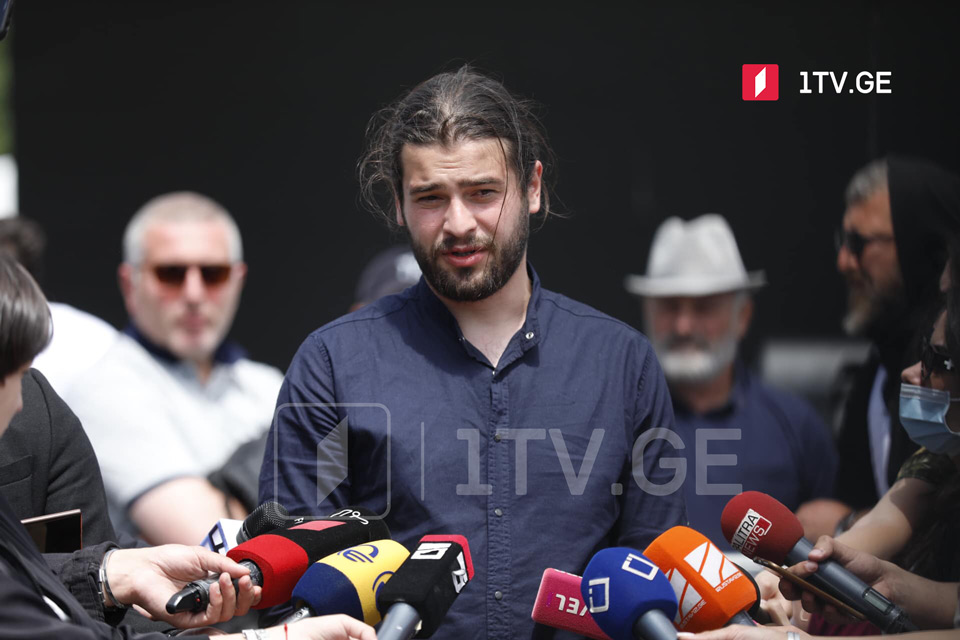 Varlam Goletiani: Labelling Namakhvani protesters as pretended patriots inadequate
Anti-Namakhvani HPP protester Varlam Goletiani says "labeling us as pretended patriots who ignore country's headway is inadequate. Society should react to it."
Goletiani responded to Georgian Prime Minister Irakli Garibashvili's recent statement, saying that "speaking the language of the ultimatum is categorically unacceptable."
Goletiani believes PM's statement unveiled that the HPP contract implies shortcomings that should be studied.
"The pretended patriotism concerns the government which sells the gorge and alienates resources. Fundamental human rights are being neglected. We are defending all these amid dark PR against us. We call on the population to join us. Marching, picketing will continue until the issue is decided in favor of the people " Goletiani said.
Georgian Prime Minister stressed earlier that the government spares no effort to inform the public of the HPP details.
PM declared that he would meet the HPP project investor by the end of May in Tbilisi to dig up more "so that there is nothing against this agreement."
Massive rally against Namakhvani HPP construction kicked off in downtown Tbilisi on Sunday.
Goletiani unveiled an action plan saying that if the government does not halt contact with Turkish company Enka Renewables, including all the documents signed since 2015, they will block Tbilisi streets on Monday, by 12 a.m. Moreover, they demand criminal proceedings against Georgian Economy Minister Natia Turnava and all those who signed the contract.
Protesters set up tents on First Republic Square and pledge to stay there until the government meets their demands.
For the record, the protests against the HPP construction have been underway in western Georgia for almost six months.
Earlier, the Georgian government
announced
that the HPP construction would be suspended for 9 to 12 months until the environmental, geological, and seismological surveys are reviewed.
Nevertheless, local protesters plan to continue rallies. They believe the HPP would be constructed anyway, which they oppose.
Enka Renewables pledges to continue discussions over the Namakhvani HPP project with all interested parties.
Enka Renewables was awarded the right to develop, build, own and operate the Namakhvani Hydropower project in 2017.