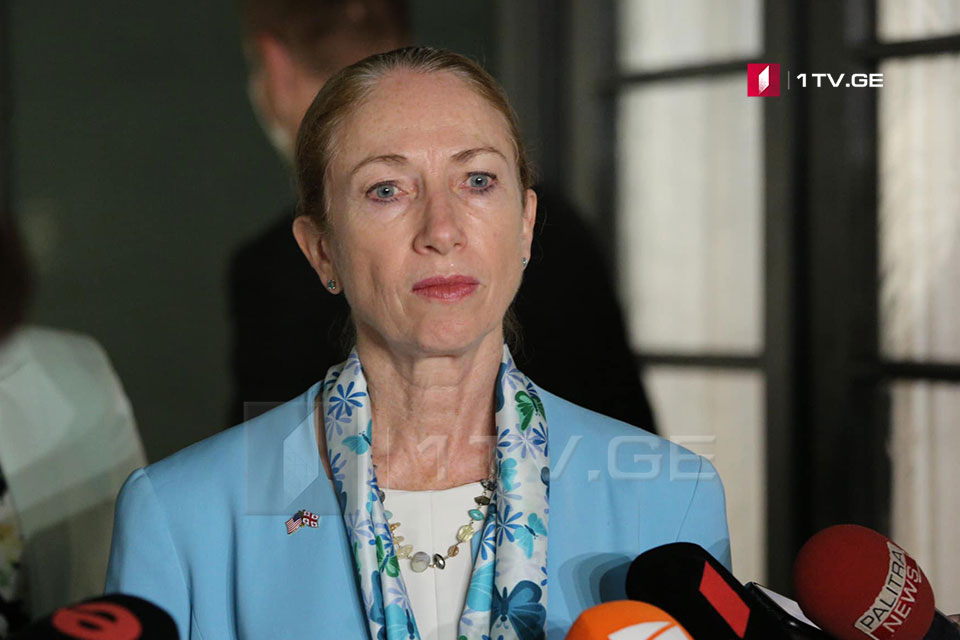 US embassy works closely with government, civil society to eliminate gender-based violence, Ambassador Degnan says
A group of UN agencies, in partnership with the government and public organizations, is holding a conference on gender equality issues.
Georgian President Salome Zourabichvili, UN Resident Coordinator in Georgia Sabine Machl, the representatives of authorities, the diplomatic corps and non-governmental organizations are attending the event.
According to US Ambassador to Georgia Kelly Degnan, the rise in femicide and gender-based violence is concerning, and the US embassy is working closely with the government, law enforcement, and civil society to address the issue.
"I'm very pleased to be here this morning to participate in the National Conference on gender equality, which for over 10 years has been doing exceptional work to advance the social and economic opportunities for women and girls, and to combat gender-based violence. Gender equality is a central part of President Biden's foreign policy around the world, and we are very pleased to be able to participate in the conference today. I think we are all quite concerned about the recent trend of an increase in gender-based violence and femicide in Georgia and elsewhere. The United States has been working very closely with the government, law enforcement, and civil society to try to raise awareness about this scourge, this terrible crime against women and girls," Kelly Degnan declared.