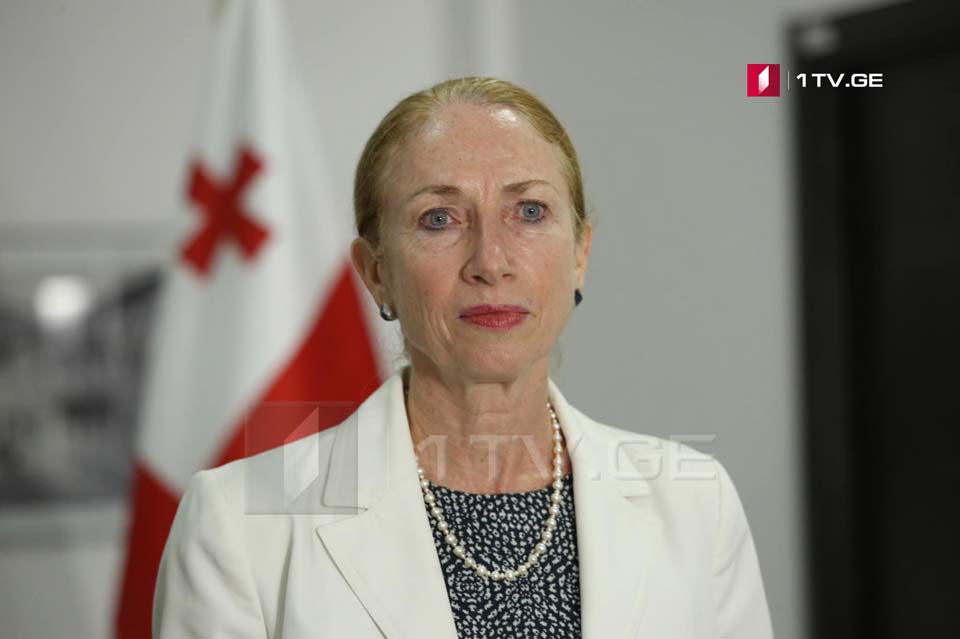 US Ambassador to let GD leadership clarify their comments
US Ambassador to Georgia Kelly Degnan said it was up to the leaders of the ruling Georgian Dream party to clarity their statement.
At the Dedaena Garden on Saturday, journalists asked Kelly Degnan who Irakli Kobakhidze, GD Chairman might be referring to as "an unscrupulous high-ranking official, who provides distorted information to the United States."
"I'll leave it to the GD leadership to clarify their comments," Kelly Degnan stated.
According to the joint statement of the GD leaders Irakli Kobakhidze, Archil Talakvadze and Shalva Papuashvili, due to the unscrupulous actions of certain officials, the structures of the main strategic partner country are provided with distorted information about the implementation of the political agreement.