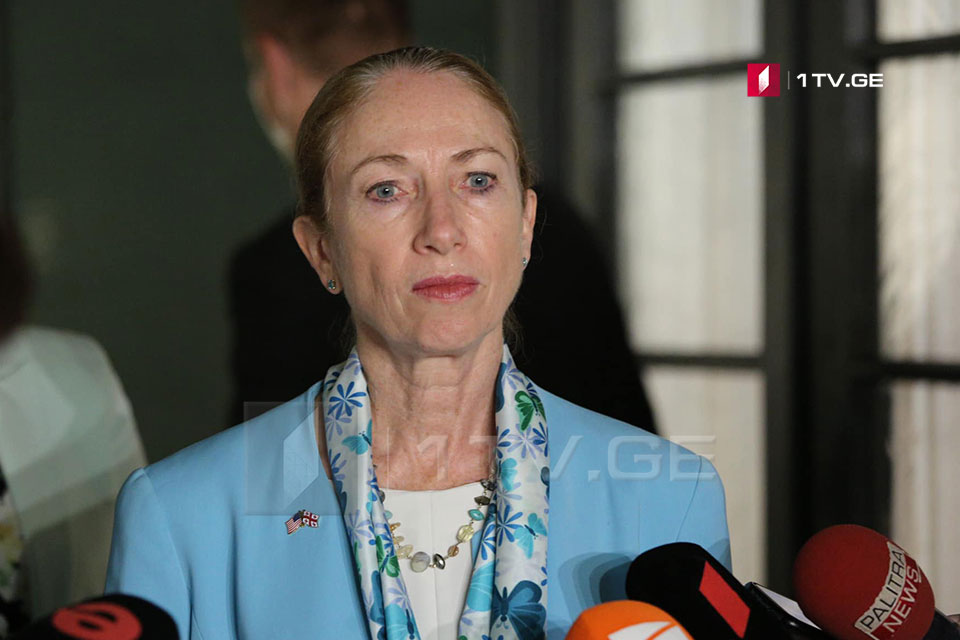 US Ambassador stresses importance of public confidence in judiciary system
"People need to be sure that there is no political interference or selective prosecution," Ambassador Kelly Degnan Monday told reporters.
Asked about the court verdict in Nika Gvaramia's case, Kelly Degnan said the case had initially raised questions about its timing, the charges, and the process.
"Even the perception that there is political interference or selective prosecution undermines the confidence in the outcome of such cases," US Ambassador said.
The Ambassador noted that Georgia had made progress over the last 20 years in building the judiciary system and stressed the importance of further reforms.
"US embassy has been following this case for years. We are not the only ones who have questions about it. The Public Defender has filed questions about it and others who had been monitoring the case for years. The point is when the public has questions about the outcome and even disagrees with the verdict, they need to be confident that it was fair and was reached through an independent, impartial process. That is critical to have confidence in the judiciary system as a whole. When a case involves media, it becomes even more important that it be transparent, very clear, to be handled independently and impartially. The key constitutional principles like media freedom and the right to a fair trial need to be respected," Ambassador Degnan said.
The Court has sent Nika Gvaramia, Mtavari Arkhi TV founder, and former Director of Rustavi 2 TV to 3.6 years behind bars on charges of embezzlement, money laundering and abuse of office while being at Rustavi 2.