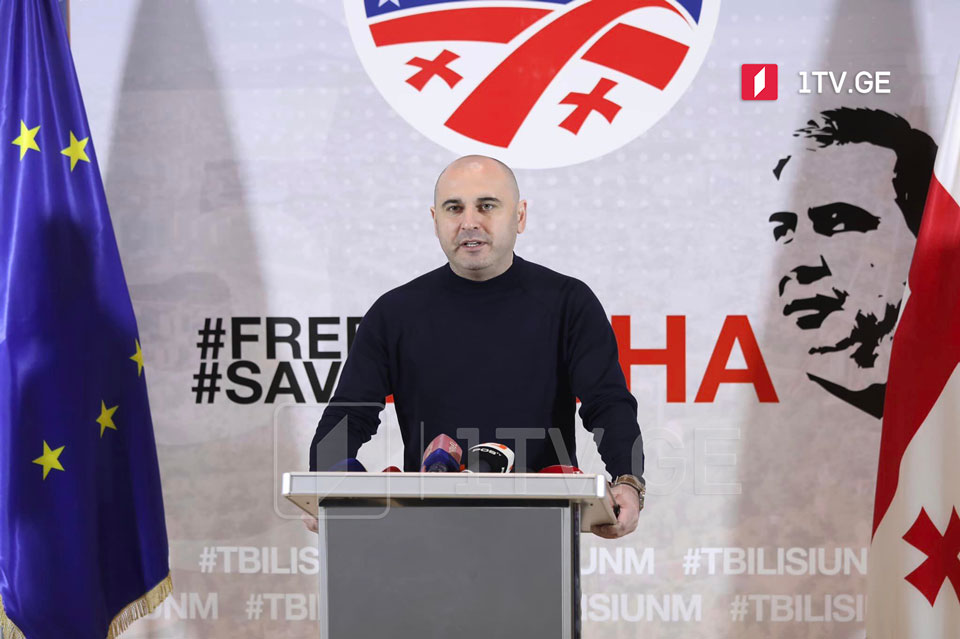 UNM Chair says GD deliberately delays admission of Polish doctors to ex-president
Chairman of the United National Movement (UNM) party, Levan Khabeishvili said that the European Union backed the admission of Polish doctors to ex-president Mikheil Saakashvili for examination. However, the "Russian Dream" (referring to the ruling Georgian Dream party) deliberately delays the process.
According to Levan Khabeishvili, as soon as the Polish doctors examine Saakashvili, they will make an objective conclusion about his health state, and the "Russian Dream" will "no longer have a chance to speculate."
"That is why they refuse to give a permission. At the same time, I am sure it was important for the defense that the Polish doctors were admitted to have additional evidence. However, "Russian Dream" does not let Polish doctors visit Saakashvili," the UNM Chair said.