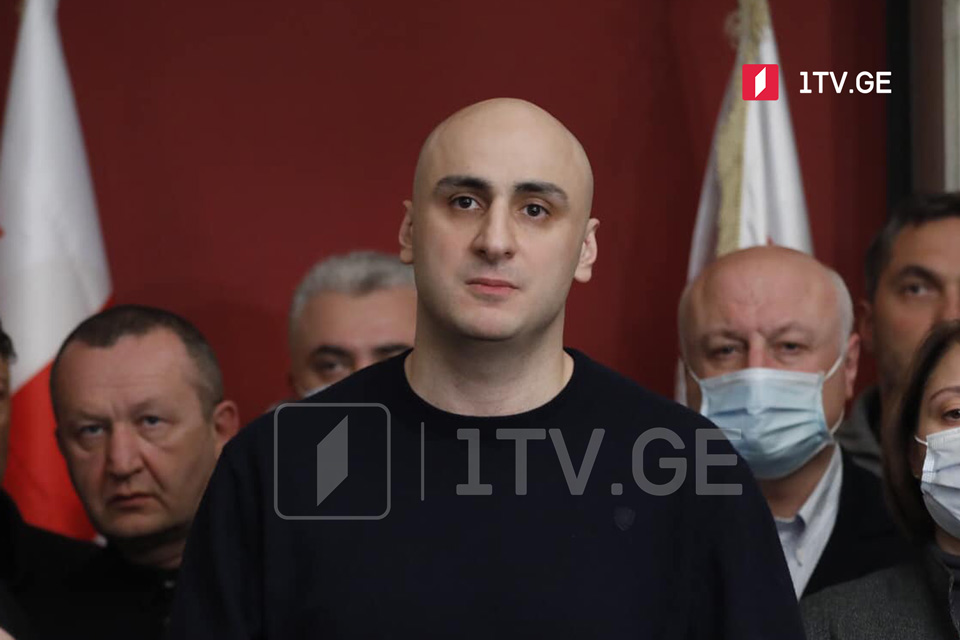 UNM Chair Nika Melia's trial scheduled for April 8
Tbilisi City Court will trial UNM Chair Nika Melia's case on April 8, at 11 am.
Melia's lawyer Giorgi Kondakhishvili thinks the court would likely review its measure of restraint against Melia. The lawyer stressed that 'the government's political decision' over Melia's case would be announced on April 8.
"Nika Melia has been forbidden from attending court hearings. We appealed for allowing him at the trial," Kondakhishvili added.
Tbilisi City Court ruled imprisonment for Nika Melia, United National Movement (UNM) party Chairman, this February. Melia has been accused of organizing mass violence during anti-government protests in 2019. UNM leader denies the charges. Melia was arrested on February 23.