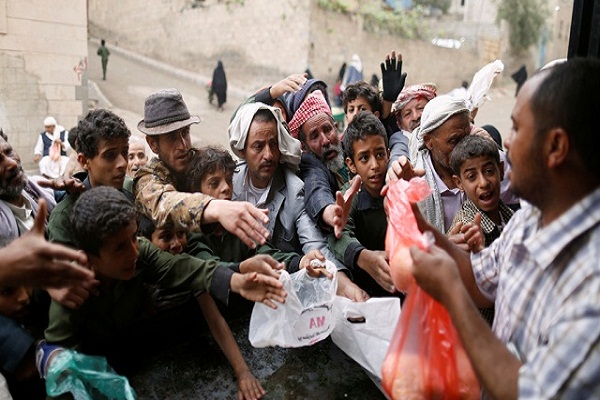 UN: 14 Million Yemenis Could Soon Be at Risk of Starvation
The U.N. aid chief warned Tuesday that humanitarians are losing the fight against famine in Yemen and that 14 million people could soon be at risk of starvation.
"There is now a clear and present danger of an imminent and great big famine engulfing Yemen," Mark Lowcock told a meeting of the U.N. Security Council. "Much bigger than anything any professional in this field has seen in their working lives."
Lowcock has warned before of the risk of famine — two separate times in 2017 — but a significant scaling up of the humanitarian response and the end of a Saudi-led coalition blockade on Yemen helped avoid a worst-case scenario.
"What I am telling you today is that the situation is now much graver than on either of those two occasions," Lowcock said, as reported by Voice of America. He said a U.N. assessment in September that about 11 million people could be at risk was wrong, and a revised review puts the number significantly higher.