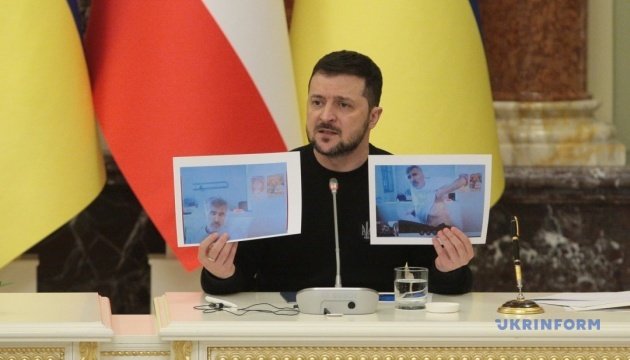 Ukrainian President thinks Georgian gov't intends to "kill" Mikheil Saakashvili
Ukrainian President Volodymyr Zelenskyy believes the Georgian government "intends to kill" the former Georgian President, now a citizen of Ukraine, Mikheil Saakashvili, who is being held behind bars. Zelenskyy remarked on this issue during the joint press point with the Austrian President Alexander Van der Bellen, the Ukrainian media reported.
According to Zelenskyy, David Arakhamia, Ukraine's chief negotiator with Russia, provided him with photos of Saakashvili in his current state.
"I believe that today the government of Georgia…What they are doing: they are killing him [Saakashvili]. You know that they poisoned him, and now, sorry, they are slowly killing him," President Zelenskyy said.
In this regard, he also questioned the neutrality of Georgia's leadership. "Are they neutral, or are they for Russia? Because Russia treats its politicians the same way the government of Georgia treats not its politician but the citizen of Ukraine today. And so, once again: are they neutral? Are they for Russia? Or are they just against Ukraine?"
"I would like the press to see that public torture of Ukrainian citizens is taking place," Zelenskyy noted.
"I am not discussing why the former President of Georgia was arrested, what are the consequences for the politics and democracy of Georgia. This is their internal issue. I am talking about the arrest of a citizen of Ukraine, Mikheil Saakashvili, who is publicly tortured every day. And I think that they intend to kill him," Zelenskyy concluded.