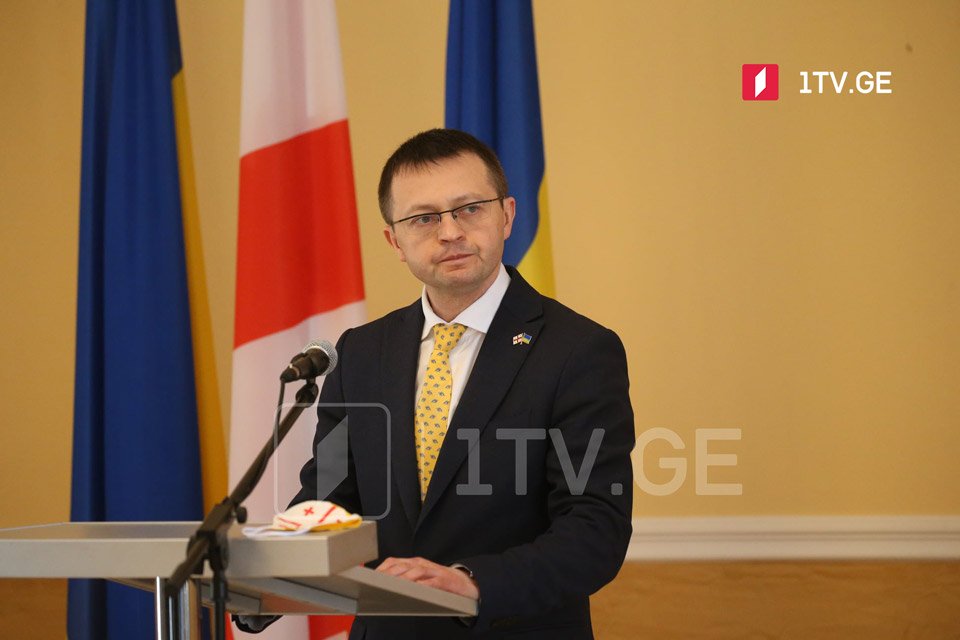 Ukrainian Embassy grateful to Georgian gov't, people for humanitarian aid
A representative of the Ukrainian Embassy in Georgia, Andrei Kasanov expressed gratitude to the Georgian government and people for the humanitarian aid provided to Ukraine.
At the news briefing, Kasanov said humanitarian aid was vital for a country in a war. He expressed gratitude to all citizens of Georgia, the government, mayors, Patriarchate, volunteers who were packaging parcels every day for further delivery to Ukraine.
According to Kasanov, over 850 tons of humanitarian aid was delivered to Ukraine by air and 22 special trucks. He spoke about the donated money collected through the special accounts and bought goods.
"We buy medicines in Georgia, household items in Poland, special pharmacy kits in Turkey. The most needed aid is food, baby food, medicines. We try our best to use all this money for the most necessary items," said Andrei Kasanov.