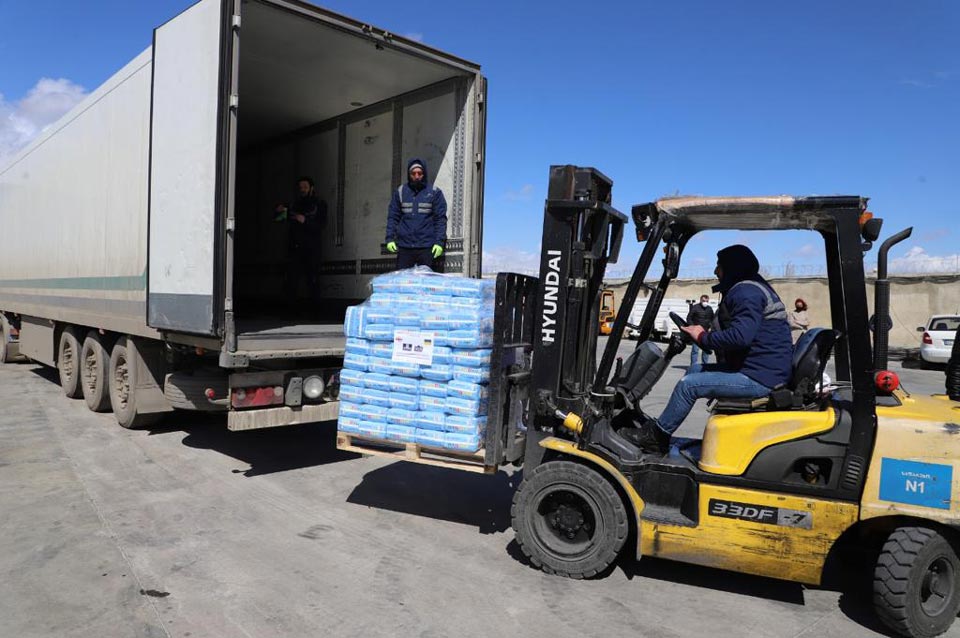 Collection of second consignment of humanitarian aid for Ukraine launches in Georgian regions
Collection of a second consignment of humanitarian aid for the Ukrainian people has started in Georgia's regions. The Press Service of the Government Administration reported.
"This decision by the Prime Minister of Georgia is implemented jointly, with engagement from State Representatives and the Government's Regional Liaison Department.  Together with state institutions, businesses and the civil sector are involved in the process of collection," statement by Government Administration reads.
Stage two has secured the collection of 120 tons of goods from across Georgia, including 90 tons from the regions. The consignment consists mostly of medical items, non-perishable products, and essential goods.
The foregoing marks the second stage in supplying Ukraine with humanitarian aid from Georgia's regions. Notably, over 150 tons of humanitarian cargo, collected in Georgia's regions, was shipped a few days ago to aid the Ukrainian people. Transportation-related logistics issues are managed by Georgian Post.