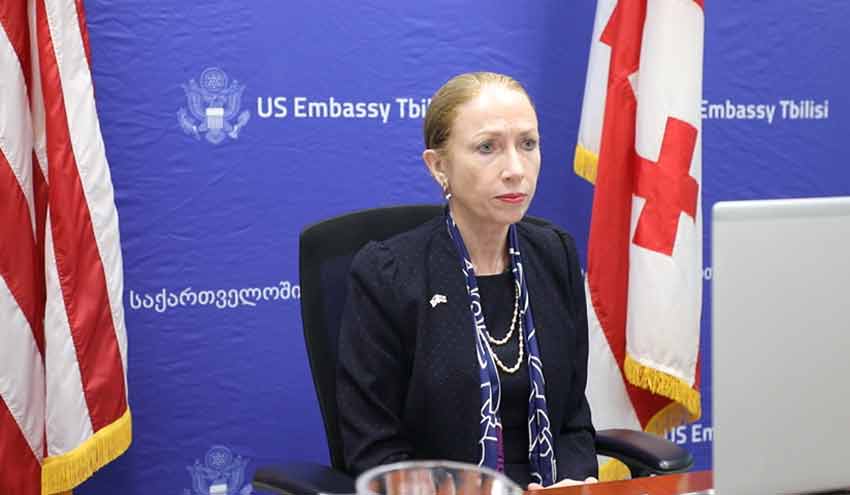 U.S. Ambassador – Georgia has extensive cooperation with Defense Threat Reduction Agency
Kelly Degnan, U.S. Ambassador to Georgia said during an online conference that the U.S. had cooperated with Georgia in healthcare direction for many years that aimed at creation of high-standard and professional healthcare system in Georgia that would be able to effectively react upon threats.
According to Degnan, within the framework of this cooperation, the U.S. invested about USD 140 million in Georgian healthcare system. The Defense Threat Reduction Agency bought personal protection equipment from Georgian companies in the value of USD 500 thousand and handed them to the Ministries of Defense, Health and Internal Affairs.
Degnan said that she was glad to participate in the ceremony of handing over 4 thousand gold- standard test kits together with Health Minister Ekaterine Tikaradze. "The medical aid will strengthen Georgia's capabilities to conduct more tests to protect health of people and medical personnel," Degnan claimed and added that the U.S. would continue search of other channels how to farther help Georgia.