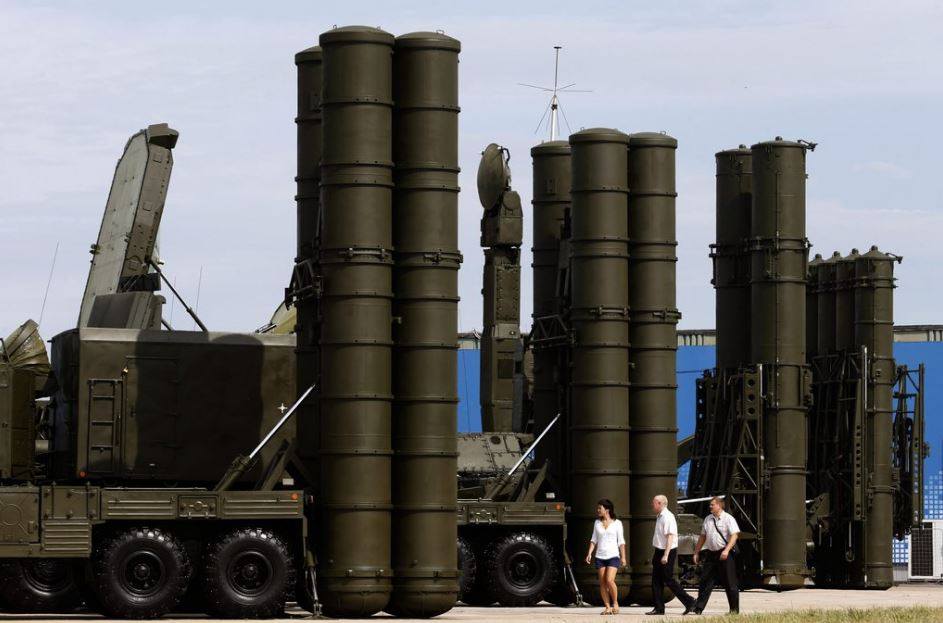 Turkey purchased four S-400 air defense systems from Russia
Turkey purchased four S-400 missile defense systems, Russia's state-run defense company Rostec CEO said in an interview published Wednesday.
Rostec CEO Sergei Chemezov told Russian daily Kommersant that the purchase will cost Turkey $2.5 billion, confirming previous reports regarding financial details of the deal between Ankara and Moscow.
"The Russian and Turkish finance ministries have already completed the negotiations and the only thing left is to approve the final documents. [Turkey] will pay 45 percent of the total amount defined in the contract in advance, while 55 percent [will be paid with] funds from a Russian credit," Chemezov said. He added that the first system's delivery is planned for March 2020.
Explaining how the S-400 deal with Turkey is beneficial for Russia, Chemezov said: "It is the first NATO country to acquire our latest air defense system S-400."
Turkey agreed to buy two S-400's — Russia's most advanced long-range anti-aircraft missile system — in September, as reported by Daily Sabah.
As a NATO member country, Turkey's decision to buy Russian S-400 systems has raised concern among other NATO member countries, but NATO Secretary-General Jens Stoltenberg ended speculations on Sept. 19 when he said member states had the sovereign right to make decisions regarding their military purchases.
Despite a popular notion, high-ranking Turkish officials ruled out that Turkey was moving away from NATO and assured that the S-400 purchase was not motivated by political reasons, rather it was made to address Turkey's growing defense needs.