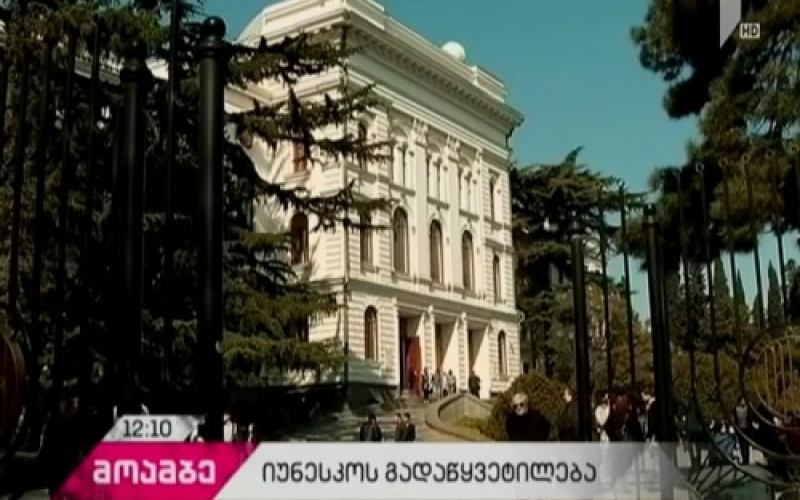 TSU 100-year anniversary to be held in 2018 under UNESCO aegis
The 100-year anniversary of Tbilisi Ivane Javakhishvili State University (TSU) will be held in 2018 under the aegis of UNESCO.
The UN Education, Science and Culture organization has made the decision with support of the friend countries at the 39th session.
UNESCO has been involved in marking historic events for the organization members since 1956.
The special governmental commission has been established for holding events in relation to the anniversary. The events are to be planned at local as well as international level. Georgia's Prime Minister Giorgi Kvirikashvili is the commission head. The commission also includes members of the Cabinet, Parliament, Georgia's Orthodox Church and National Academy of Scientists.
The celebratory events will begin in December 2017 and last during the year of 2018. The first national university in Caucasus was opened on January 26 (February 8, according to new calendar), 1918.