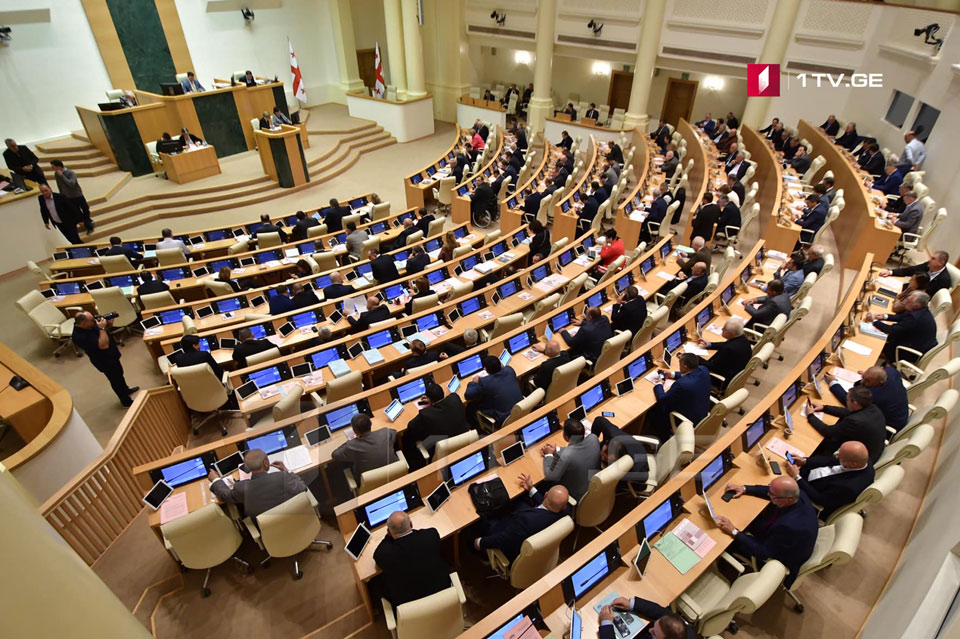 Parliament will resume discussion about bill on moving to proportional elections tomorrow
The Parliament of Georgia will resume a discussion tomorrow about the bill on moving to fully proportional elections from 2020, – the chairman of the Parliament of Georgia Archil Talakvadze stated.
Several Majoritarian MPs do not support that initiative.
Parliament of Georgia has begun discussing the constitutional amendments on moving to a fully proportional electoral system at the plenary session today.
Two bills have been proposed in the Parliament of Georgia regarding elections, one by the Ruling party and another by the opposition.
The bill made by the Opposition claims that Georgia must move to the fully proportional elections starting 2020 with a three percent election threshold and election blocs should be allowed to participate.
The bill presented by the Ruling party suggests moving to the fully proportional elections with a zero threshold starting 2020 and disallows the creation of election blocs.
The bill proposed by the Opposition in the Parliament of Georgia has been rejected earlier today.