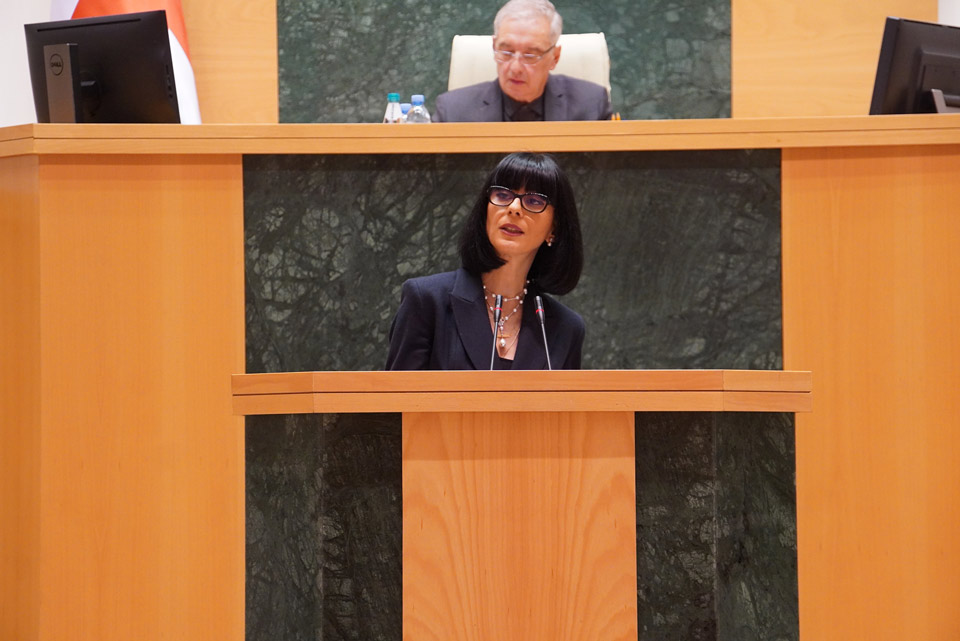 Tea Akhvlediani: Georgian gov't continues people-oriented, reconciliation, trust-building efforts
Georgian Minister for Reconciliation and Civil Equality, Tea Akhvlediani, on Thursday, reported to Parliament within the 'Minister's Hour' format, reviewing number of issues facing the Russia-occupied regions of Georgia.
Below are the main takeaways:
The Minister summed up 2022 by stating that it was loaded with new challenges linked to Russia's large-scale military aggression against Ukraine.
A number of illegitimate moves and the introduction of so-called documents have been activated in the previous two years.
The further strengthening of the isolation of Abkhazia and Tskhinvali regions from Georgia is directed against trust restoration and reconciliation of those divided by the occupation line.
The Abkhazian and Ossetian languages, as well as ethnic and cultural identity, are now more threatened than ever before.
She also said that "our compatriots living in the regions of Abkhazia and Tskhinvali daily experience ethnic discrimination and gross violation of fundamental rights."
Free movement restriction along the occupation line led the Tskhinvali region to a humanitarian crisis.
An key concern is also the unlawful arrest and imprisonment of Georgian citizens.
A rising number of individuals in occupied areas are interested in the opportunities made available by reconciliation and engagement strategies.
In close coordination with the Education Ministry, the Ministry started working on the establishment of distance education options, young people in the occupied territories are interested in.
"We will continue, with a unified governmental approach, our depoliticized, people-oriented, reconciliation, and trust-building efforts," the Minister concluded.