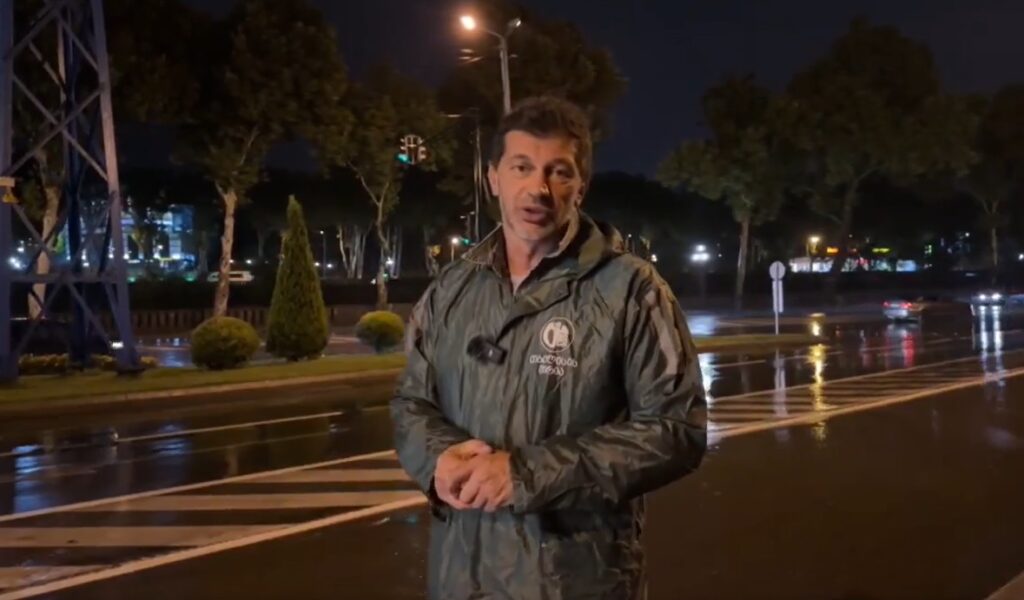 Tbilisi Mayor: Drainage system at Tamar Mepe Avenue functions properly
The drainage systems are functioning properly. However, heavy precipitation did not enable the passing of the water flows, said Tbilisi Mayor Kakha Kaladze speaking about the situation at Tamar Mepe Avenue in his Facebook live last night.
According to the Mayor, the problem of traffic movement at the avenue was solved shortly.
Heavy rain caused problems in several districts of Tbilisi. Streets and underground passes were flooded, the electricity supply was cut off and trees fell.
Kakha Kaladze called on the citizens to report about any problem at the hotline of the Tbilisi City Hall 2 72 22 22.