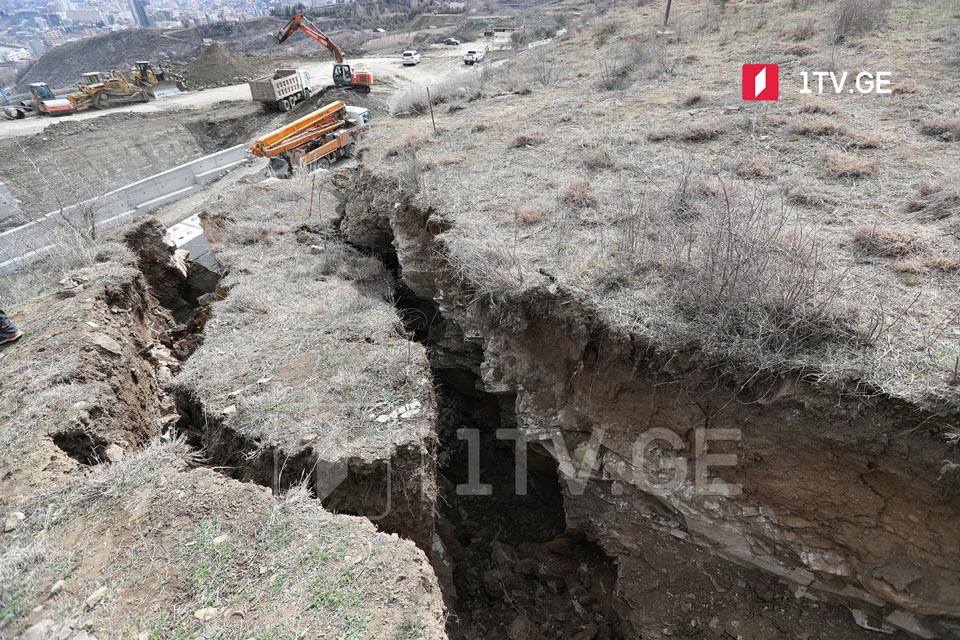 Tbilisi City Hall launches landslide prevention works on Vashlijvari slope
Tbilisi City Hall has started preventive works linked with the landslide processes on the Vashlijvari slope near Machavariani Street.
Tbilisi City Hall informed various preventive measures planned by Georgian and foreign specialists are being implemented at this stage.
"Three high-pressure main water pipelines supplying a certain part of the capital with water run between Machavariani Street and the landslide area. First of all, the so-called locking hoses will be made in this area to promptly drain and seal these pipes in the event of a hazard. Arrangement of temporary barriers, vertical wall bracing (so-called counterforce) has been started," the statement reads.
Tbilisi City Hall announced the landslide on March 15, and traffic in the area has been banned since March 16.