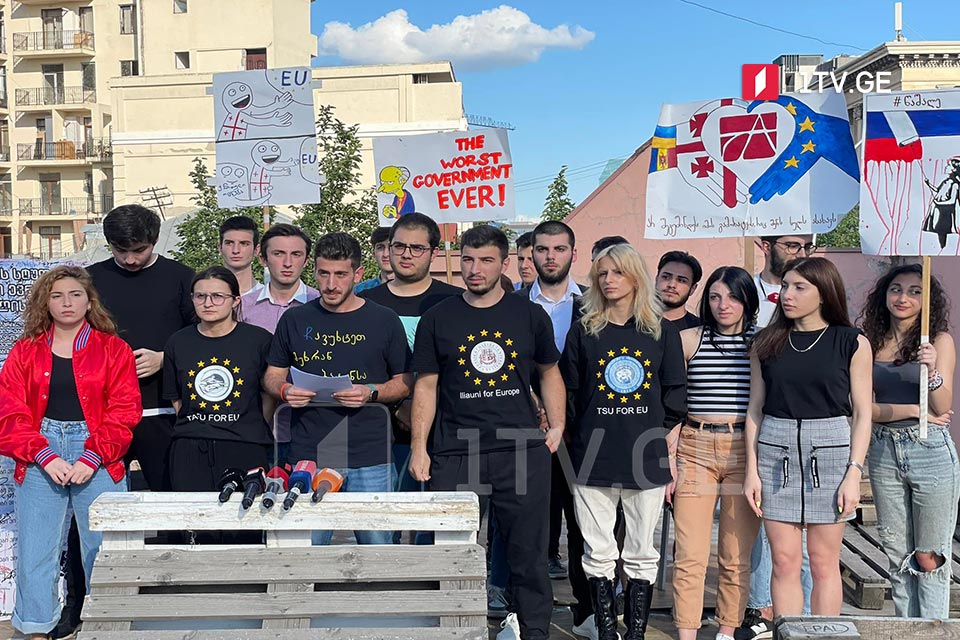 Students for European Future distances from Shame Movement
The union Students for the European Future Monday issued a statement, saying they disassociate themselves from the decision-makers of the Shame Movement [the organizer of Home to Europe rallies] and take control over the processes.
According to the students, their movement paves the way for the protest process to gain a "truly nationwide character." In their opinion, systemic change is primarily an organizational task and requires the involvement of more people.
"It was not the Shame Movement to bring people out, but the people took to the streets to protest on their own. It is necessary to engage these people in the decision-making process!" the statement reads.
Students believe that leaders of the Shame Movement intentionally or unintentionally split and weakened the spirit of the protest for years.
"The door of our movement is open to students and representatives from all generations and spheres," the students say.
Organized by the Shame civic movement and NGOs, massive pro-European demonstrations entitled "Home to Europe" flooded Georgian capital Tbilisi as the European Council decided on June 23 to recognize Georgia's European perspective, while Ukraine and Moldova received the EU candidate status.