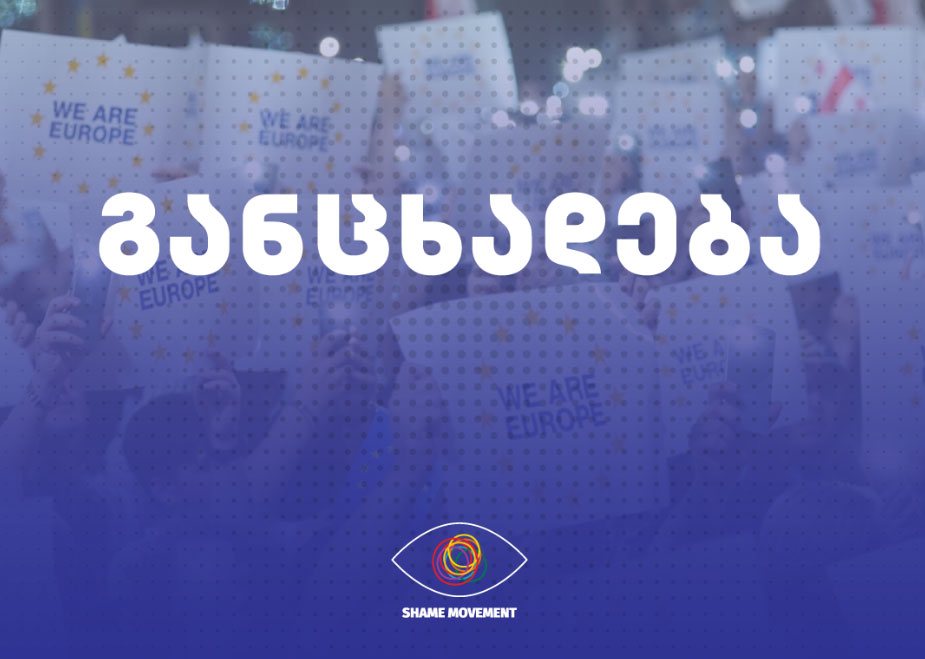 Shame movement intends to only adhere to ultimate goal of European integration
Our fundamental principle is a peaceful, non-violent protest. For us, no demand, political fancy or aspiration stands above the national idea of joining the EU, Shame Movement said in a statement released Friday.
The Shame movement pointed out it would concentrate on the 12-point conditions outlined by the European Council (EC) and "stop spending time on narrow party interests."
"We intend to link our plans only to the ultimate goal of European integration," the statement reads.
Organized by the Shame movement and NGOs, massive pro-European demonstrations entitled "Home to Europe" flooded Georgian capital Tbilisi on June 20-24 and July 3, as the European Council on June 23 recognized Georgia's European perspective, while Ukraine and Moldova received the EU candidate status.