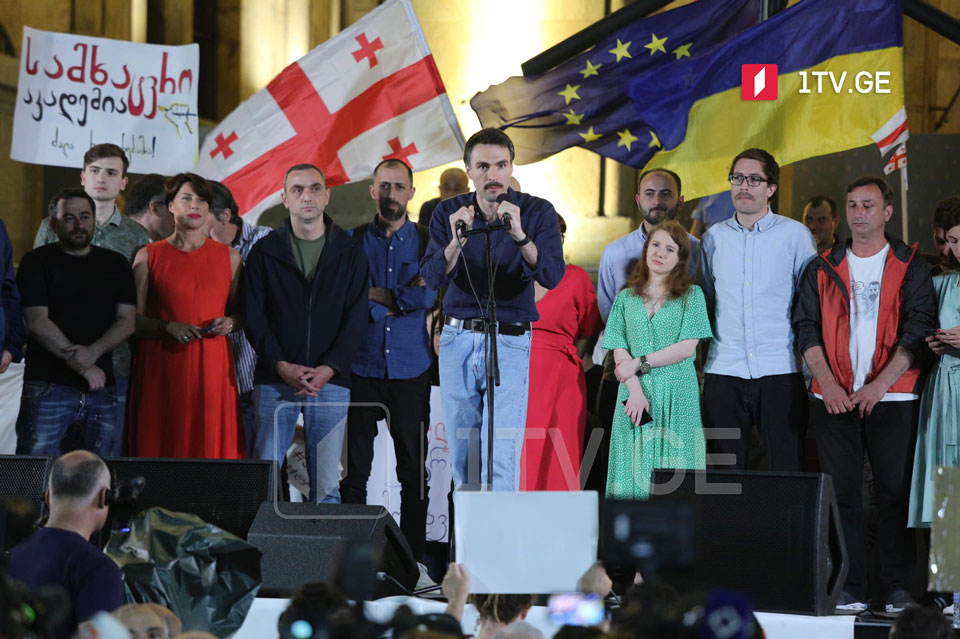 Shame Movement calls for gov't to resign
The protesters outside the Georgian Parliament have demanded the resignation of the Georgian Prime Minister Irakli Garibashvili and the current government by July 3.
The Shame Movement leader Shota Digmelashvili, one of the organizers of the second pro-European rally, has voiced the protesters' future plans.
#Georgia: @shotadig voices the demands of People's Movement "Home to Europe" to the Georgian government:

1. @GharibashviliGe must resign

2. Government of national consent must be formed to implement all 12 EU-recommendations. #Tbilisiprotests #GE2EU #HomeToEU pic.twitter.com/VZeayo6mpJ

— Shame Movement (@Shamemovement) June 24, 2022
"These are the demand of the Georgian people – [PM] Irakli Garibashvili's resignation, the government formation under national consent, which will meet all the 12 conditions outlined by the European Council.

The government has a week to resign. If Bidzina Ivanishvili [GD founder] ignores the will of the people, more people will take to the streets to show the wrath of the Georgian people, you have not seen before," Digmelashvili stated.
Ukrainian President Volodymyr Zelensky and the head of his party's parliamentary faction, David Arakhamia, also addressed the protesters.
Zelensky said: "Yesterday Ukraine got the status. You are on the same path. Go forward, we will help you. Ukraine and Georgia together forever."
Today's rally is a follow-up to the pro-European rally of June 20.
The European Council yesterday decided to recognize Georgia's European perspective, while Ukraine and Moldova received the EU candidate status.
European Council President, Charles Michel, said the EUCO is ready to grant Georgia candidate status "once the outstanding priorities are addressed."