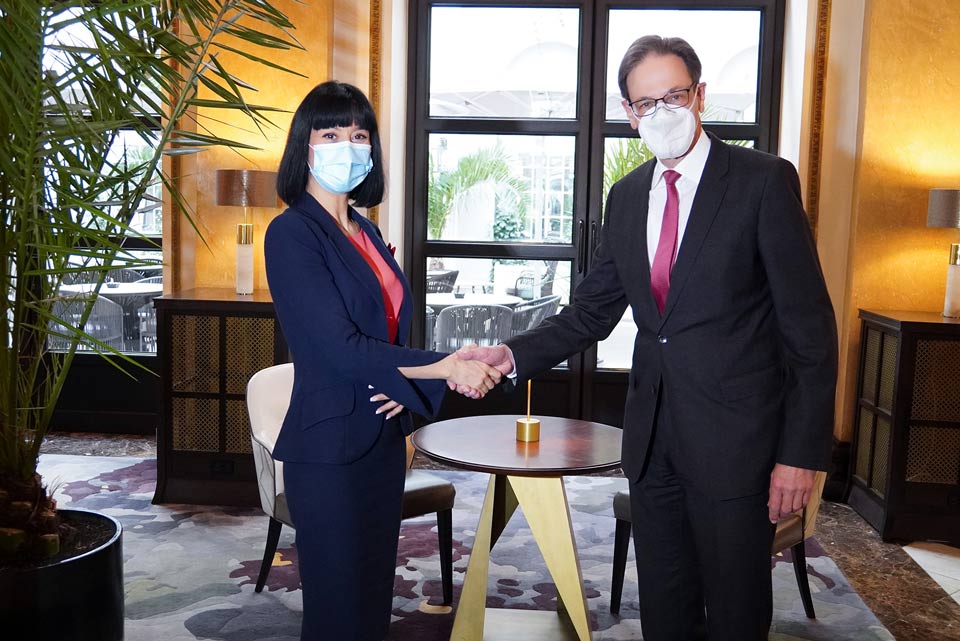 State Minister, German Ambassador discuss reconciliation strategy plans
Georgian State Minister for Reconciliation and Civic Equality Tea Akhvlediani discussed the government's reconciliation strategy-related process and further plans with the German Ambassador to Georgia Hubert Knirsch.
The strategy aims to improve the living and social-economic conditions of the conflict-affected population living across the occupied regions and restore trust among the artificially divided communities.
State Minister and the German diplomat spoke about humanitarian and human rights situation in occupied Tskhinvali and Abkhazia regions, unlawful detention of Georgian citizens and restriction of free movement.
German Ambassador welcomed close cooperation with the Georgian government, frank and open dialogue regarding concerns of locals residing on occupied territories and Germany's prospects to assist.