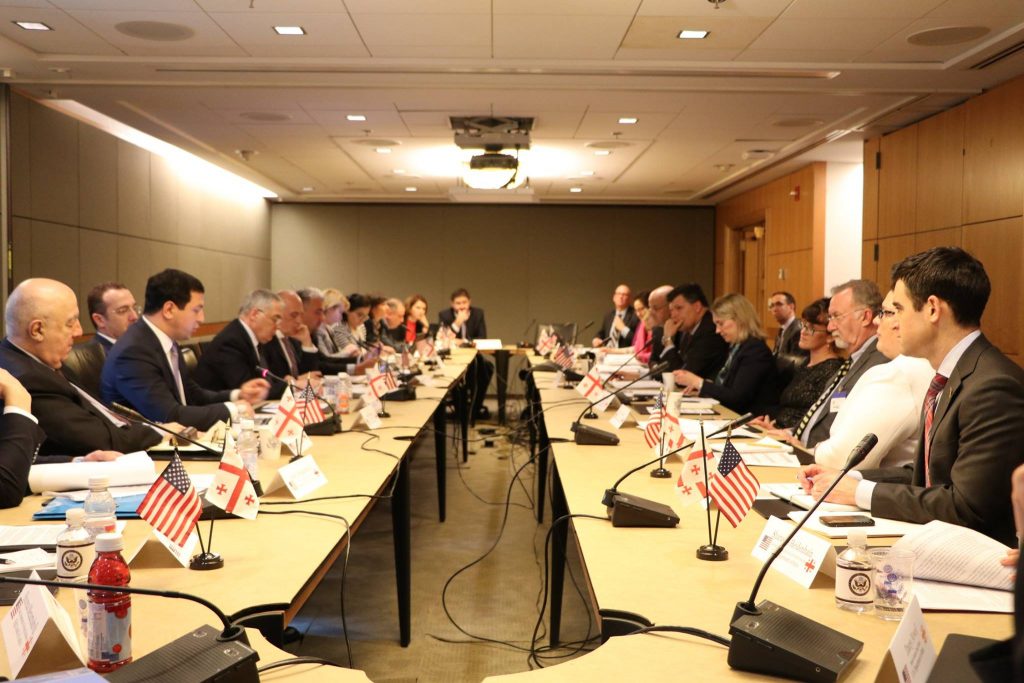 State Department hosts the U.S.-Georgia Partnership Commission Working Group Meeting on Democracy
State Department hosted the U.S.- Georgia Partnership Charter Commission Working Group meeting on democracy.
According to the Ministry of Foreign Affairs of Georgia, both sides have exchanged information on the strategies and plans of the government for deepening the partnership.  Also, the development of democratic processes in Georgia positively assessed.
The meeting was attended by representatives of various state agencies of Georgia and the United States. The meeting was led by Georgia's First Deputy Minister of Justice Aleksandre Baramidze and Georgian First Deputy Foreign Minister Davit Zalkaliani.