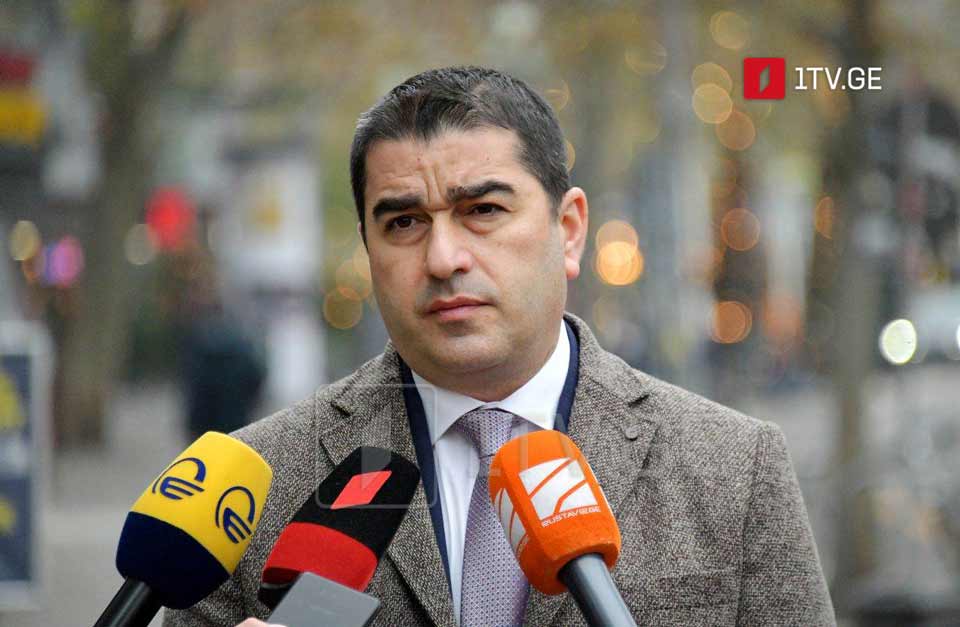 Shalva Papuashvili: In propaganda war, sadly, gov't left alone by opposition, NGOs
"Transparency tools allow us to see how the propaganda campaign against our country is going. Unfortunately, in the propaganda war, the government of Georgia is left alone by the opposition and non-governmental organizations," said the Chairman of the Parliament, Shalva Papuashvili, during a conversation with journalists.
He pointed out that today, "there is a choice between peace and war, which is not a false choice."
"It has been a year since Russia started the war against Ukraine, and we remember how many briefings were held and how information about sanctions being circumvented through Georgia was spread. At least ten cases will come to your mind. Can you recall any disinformation exposed by NGOs. Unfortunately, the government of Georgia cannot rely on a large part of the opposition and non-governmental organizations in this regard. However, our government is so strong with the support of the people that it repels all these propaganda attacks."
Papuashvili also mentioned that recently, "there has been talk about peace, as if peace and freedom are in conflict, but this is a false dilemma." He believes that Georgia is facing a choice between peace and war, just like all other countries that support Ukraine.
"We don't have the security umbrella of NATO or the European Union, and we have been at war with Russia three times. Therefore, the countries that are sheltered under this umbrella have more opportunities, but even they do not engage in war. So the choice is really between peace and war. Just like all other countries, we also choose peace," said Papuashvili.