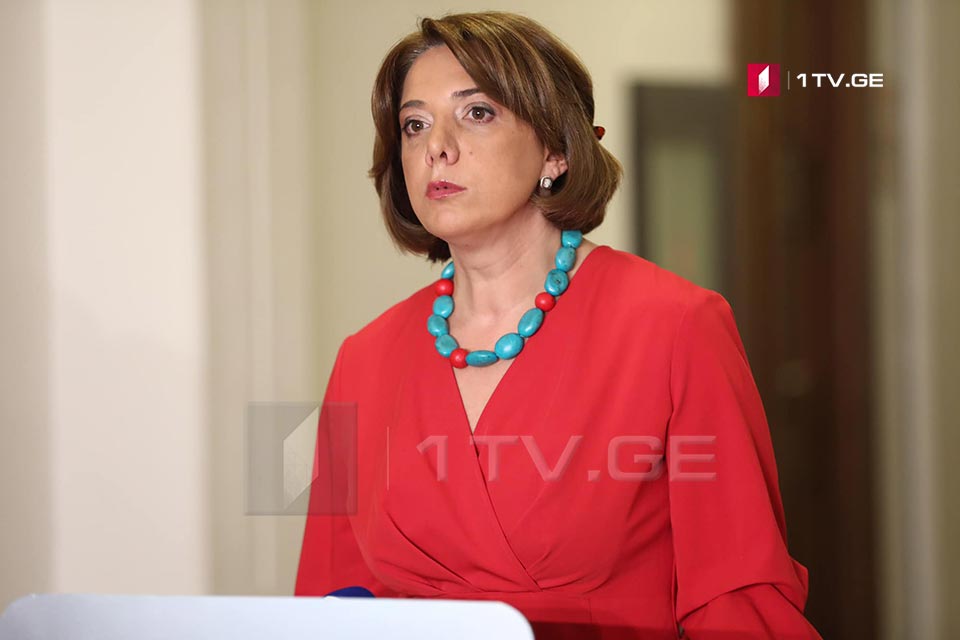 Salome Samadashvili hopes UNM to announce parliament entry decision after Melia's release 
United National Movement (UNM) opposition party member, Salome Samadashvili, hopes UNM would take action and the parliament would be fully stuffed after it passes the Amnesty bill.
Samadashvili finds it hard to talk about the full Parliament work without UNM representation.
She said the opposition parties plan to register the bill in Parliament on April 27, followed by the discussions.
"We have kicked off working on our version of the amnesty bill. We have been holding consultations with NGOs which obtain a full dossier on the June 20 cases. Full involvement in the parliamentary activities is linked to the release of Nika Melia and Giorgi Rurua," Samadashvili noted.
The ruling Georgian Dream party, as well as opposition parties, including Lelo for Georgia, Citizens, Republicans, Strategy Agmashenebeli, Girchi, and Girchi – More Freedom signed the renewed EU-backed compromise paper.
Several current and former members of the United National Movement and European Georgia have also signed the agreement individually, however, other representatives of both parties as well as the Labour Party rebuff to sign the document yet.
Charles Michel's new proposal implies electoral and justice reforms, offers a pardon for all violations and convictions stemming from the 19-21 June 2019 protests and the conduct of repeat parliamentary elections in 2022 if the ruling Georgian Dream party fails to receive at least 43 % of votes in upcoming municipal elections.
For the record, Georgian opposition parties that won seats in the Georgian Parliament of the 10th Convocation believe the 2020 parliamentary elections were a fraud. They have been demanding repeat parliamentary elections and the release of the United National Movement Chair, Nika Melia, and the co-founder of the TV channel Mtavari Arkhi Giorgi Rurua.
The second EU-mediated attempt to solve political crises in Georgia failed. EU mediator Christian Danielsson proposed a solution to political actors on March 31.