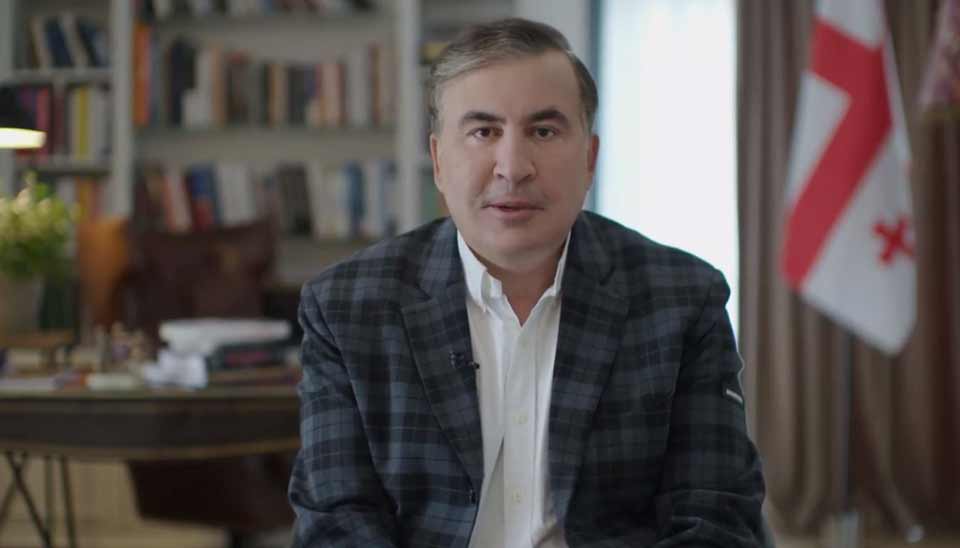 Saakashvili dubs Cramon's stance on his plan to arrive in Georgia as 'immoral'
Georgian ex-president Mikheil Saakashvili, who vows to arrive in Georgia on election day, reacted to the statement by MEP Viola von Cramon, saying that "Saakashvili's intention to return to Georgia on the day of the elections will not serve the interests of Georgia."
"Dear Viola von Cramon, before speaking about the new mediation, will you please first finish the business with the first mediation from which Ivanishvili walked away. As for my decision, as I said many times, I am not going to appear physically before the vote is over, but calling on someone not to come back to his country is immoral, to say the least," Saakashvili posted on his Facebook page.
Viola von Cramon believes, "such a move, for the time being, will further deepen the crisis, create unnecessary tension, and damage precarious political processes as well as the democratic image of the country. The latter has recently already taken a serious hit by the Georgian Dream's harmful decisions."
European Parliament member says, "the EU does not have the resources and desire to mediate one more unnecessary political crisis that will inevitably ensue in case of Mr Saakashvili's return." Viola von Cramon pledges Georgia's international friends to "remain committed to the people of Georgia who deserve responsible politicians with the interests of their country at heart."
"Shortly before the crucial elections in Georgia, we see confrontation and violence reaching extremely dangerous levels. In this condition, no politician who genuinely puts the interests of his or her country above everything else should rock the boat by provoking further polarisation. Escalating the situation is the last thing Georgia, and its people need," MEP Cramon underscored.
?? Crucial #elections ahead of polarized #Georgia. No politician should further rock the boat! I respect Mr #Saakashvili's desire to be in his country but now this will not serve ??'s interests.
?? #EU can not & will not mediate unnecessary new crisis ?https://t.co/RzYSegkOJM

— Viola von Cramon (@ViolavonCramon) September 29, 2021
Mikheil Saakashvili announced he would come to Georgia on election day while the Georgian officials pledged to arrest him upon arrival.