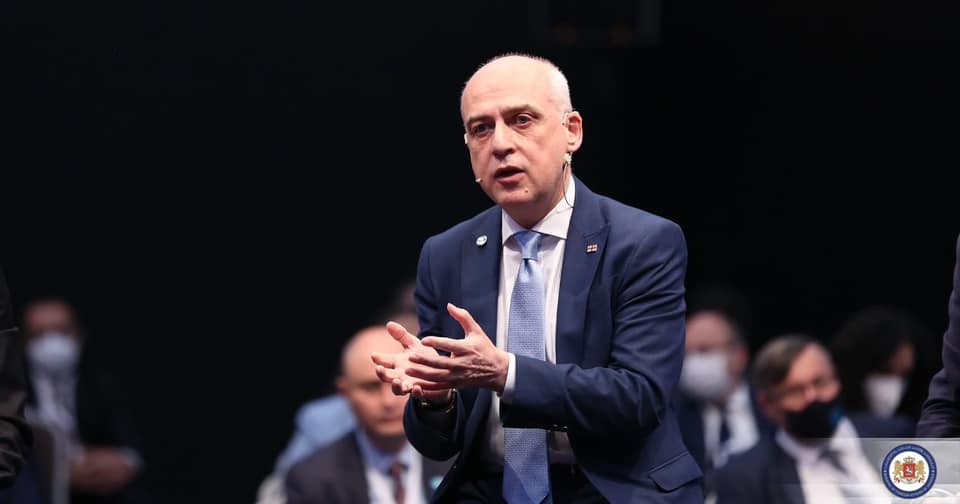 Russia continues to militarise Georgia's Abkhazia and Tskhinvali regions, continues erecting new type of Berlin Wall, FM Zalkaliani says
Today, Georgian Foreign Minister David Zalkaliani has delivered a speech at the 28th OSCE Ministerial Council in Stockholm, slamming Russia for its "destructive attitudes."
In his speech, FM Zalkaliani stressed that the Russian Federation still disregards its international commitments and refuses to implement the EU-mediated 2008 ceasefire agreement despite numerous international calls.
"Rather than abiding by these responsibilities, it continues to militarise Georgia's Abkhazia and Tskhinvali regions, conducts regular military exercises and continues erecting a new type of Berlin Wall, the kilometres of barbed wire-fences in the heart of my country.
Georgian has been one of the first victims of Russia's hybrid war agenda aimed at undermining the very core of our sovereignty and statehood. Through these actions, Russia not only targets individual states but the whole European security architecture," he asserted.
Foreign Minister further said, "it is even more alarming that the steps toward the de facto annexation of Georgian regions continue, while the rights and freedoms of the people residing in the occupied territories are infringed severely.
"The signing of the so-called agreement on dual citizenship, with an occupied regime in Tskhinvali and Abkhazia and the opening of twenty polling stations for State Duma elections in both occupied regions, are the recent examples.
Regrettably, more than thirteen years now, we witnessed Russia's destructive attitudes toward the negotiation format – the Geneva International Discussions (GID) and IPRMs, politicizing the poor humanitarian issues and creating the deadlock in the process," he underscored.
Immensely grateful to the Group of Friends of Georgia ?? at the #OSCE for our country's firm support!#OSCEMC2021 pic.twitter.com/prHnuQdquX

— David Zalkaliani (@DZalkaliani) December 2, 2021