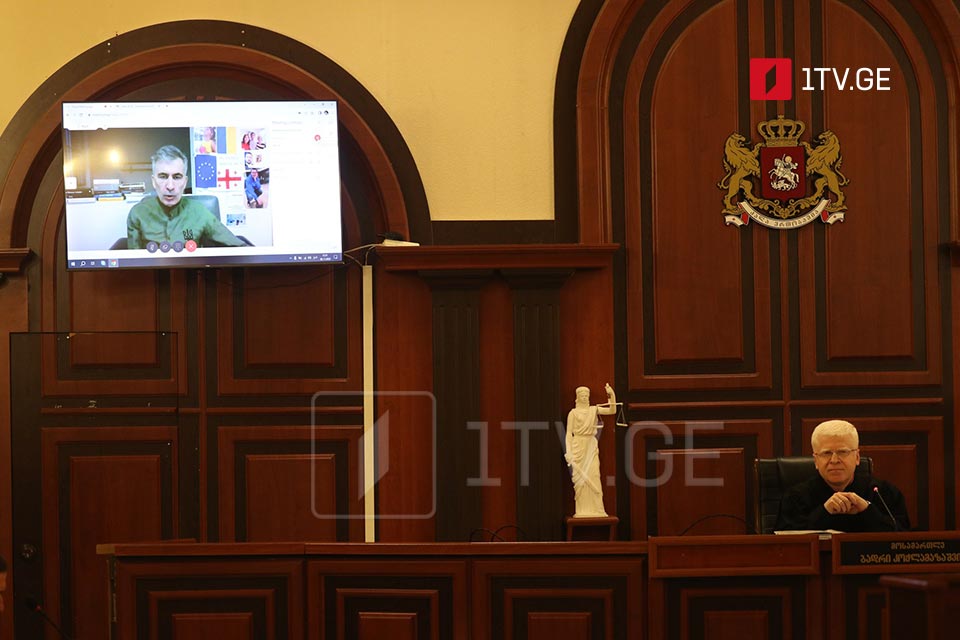 Ex-President Saakashvili emphasizes restoring territorial integrity as Georgia's primary task, asserts no grounds for apologies
The primary task of Georgia is to restore territorial integrity, stated Georgian ex-President Mikheil Saakashvili during a remote court appearance. He rejected the idea of apologizing to the Abkhazians, stating Georgia had nothing to apologize for.
"The primary goal of the Georgian state is to restore its territorial integrity. It is regrettable that we are being pressured to abandon this goal and forced to apologize to the Abkhazians. We have nothing to apologize for. We must restore our territorial integrity and return to Abkhazia and the Tskhinvali region," stated Mikheil Saakashvili.