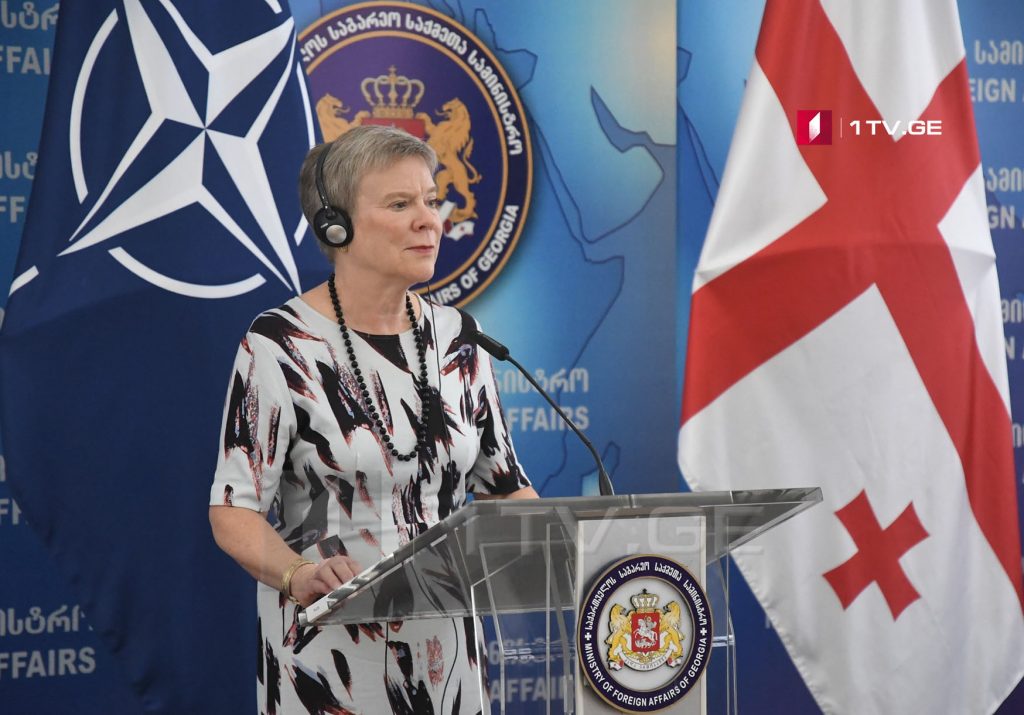 Rose Gottemoeller – Georgia has progress; Keep on this path which will lead to NATO membership
Georgia has progress with respect to carrying out reforms, economic development and building of efficient security, defense institutions and modernization of armed forces – Rose Eilene Gottemoeller, Deputy Secretary General of NATO stated.
According to Gottemoeller, the alliance continues preparing Georgia for NATO membership based on the commitment made during the 2008 Bucharest Summit. She also highlighted contribution of Georgia to international peace operations.
"Georgia has played a central role in enhancement of political dialog and practical cooperation for 10 years," Gottemoeller said.
She also said that NATO supported Georgia's territorial integrity and state sovereignty and the alliance called on Russia for pullout of troops from Georgia's territory.
Rose Gottemoeller held a meeting with Davit Dondua, Deputy Georgian Minister of Foreign Affairs. The two then made joint statements for the media.