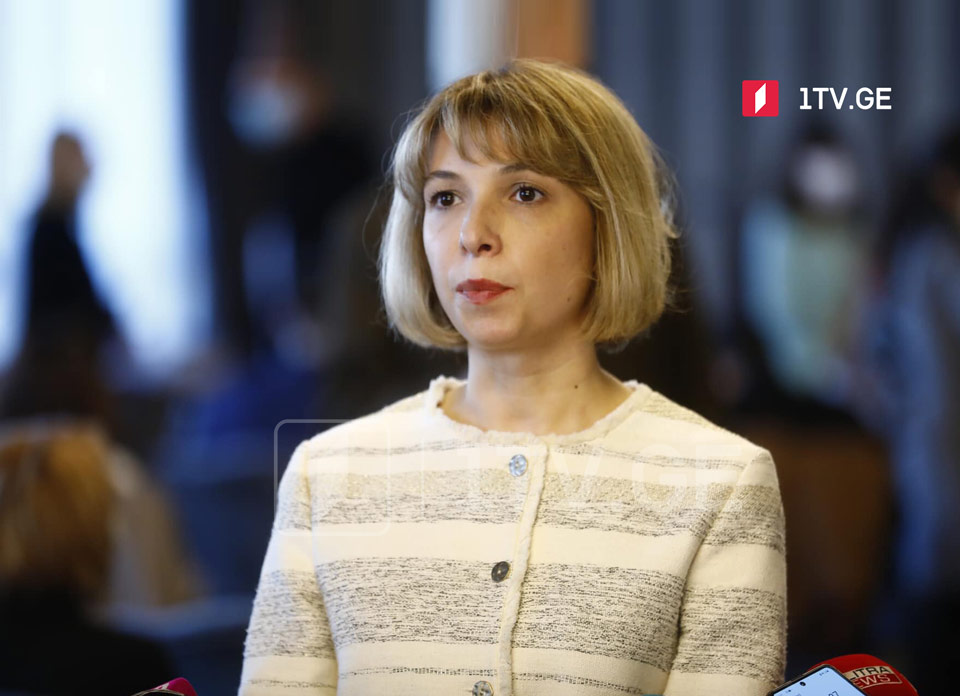 Public Defender asks President to pardon Nika Gvaramia
Public Defender of Georgia, Nino Lomjaria applied to President Salome Zourabichvili with the request to exercise her power to pardon Nika Gvaramia, former Director-General of Rustavi 2 Broadcasting Company and Founder of Mtavari Arkhi TV.
Nino Lomjaria said she studied the verdict ruled by Tbilisi City Court on May 16, 2022, based on which Nika Gvaramia was found guilty in two episodes of Article 220. Based on the examination of the verdict, the Public Defender believes that both conviction and sentencing are unsupported by the evidence.
The Public Defender deems Nika Gvaramia's case as exceptional and clarifies that this is the first time when she applied to President with a pardon request. Despite their political affiliations, Nino Lomjaria said lawmakers must take the Ombudsman's recommendations into account under the Constitution.
Further, the Public Defender said she communicated with President Zourabichvili and is willing to provide her with more information about the judicial circumstances in Gvaramia's case.
Georgian Public Defender earlier published the results of the examination of Nika Gvaramia's verdict.
"The verdict against Nika Gvaramia, due to the extreme scarcity of legal reasoning, analysis and consistency, can be assessed as essentially unfounded. The judge did not assess at all in which cases the manager's decision could become criminally relevant and why this case was considered to have that dimension, despite the fact that the Public Defender had submitted the opinion of the friend of the court containing detailed legal reasoning and argumentation in the present case.
In addition, when discussing factual circumstances, the judge relied on information obtained through the covert investigative action, even though it did not have the right to do so in accordance with the relevant norm. And finally, the judge did not substantiate either the type or size of the measure of imprisonment," the document reads.