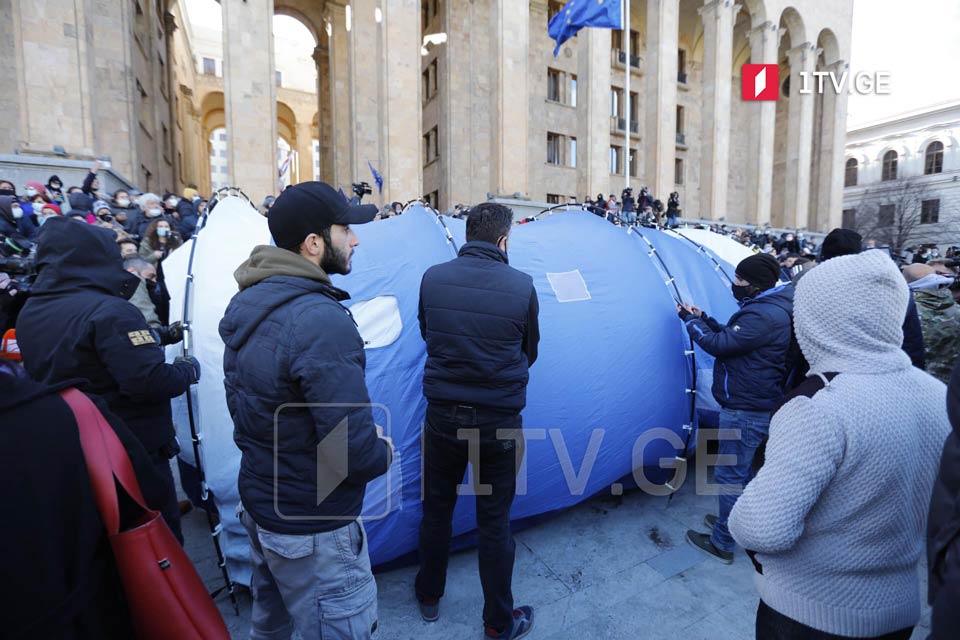 Protesters blocked road and set up tents at Parliament
Members of opposition parties and protesters blocked Rustaveli Avenue and set up tents in front of the Parliament building in Tbilisi on Tuesday.
Protesters gathered in front of the governmental administration at 3 pm local time and later moved in front of the Parliament building. The opposition is protesting the arrest of UNM Chair Nika Melia.
Law enforcers arrested  Nika Melia, Chairman of the opposition United National Movement (UNM), following a special operation earlier this morning.