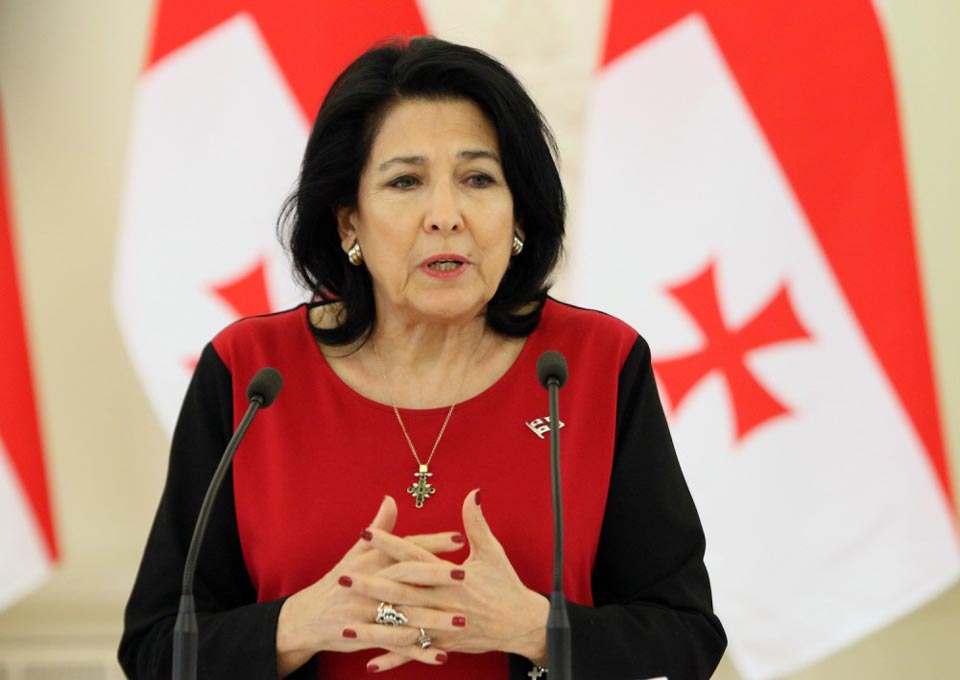 President Zourabichvili speaks to Foreign Policy
Georgian President Salome Zourabichvili spoke with a Foreign Policy outlet about ex-president Mikheil Saakashvili, the recall of the Ukrainian Ambassador from Georgia, and threats from Russia amid the Russian aggression against Ukraine.
According to the President, the court ruled imprisonment of the ex-president, while the presidential pardon would have caused the "intense polarization" in the country.
"It's the tribunals that have decided, and I don't have to support or be against it. I pardoned a number of the leaders of Saakashvili's party once they were sentenced. At that time, that was last year, I was thinking that this would help the process of internal reconciliation and depolarization. Here, we are in a completely reverse position, which is that pardoning Saakashvili would be a matter for intense polarization in Georgia because there is either half of the country that is as adamant on one side and probably more, a majority, against any form of pardon," she said.
Commenting on Mikheil Saakashvili's health worries, the President promised all available measures to protect his health. President believes that Saakashvili's arrest is hardly a concern to the world because it is not "a very important issue today."
President Zourabichvili stressed Georgia is in solidarity with Ukraine because it experienced the same aggression in 2008.
"Georgian public is both concerned but in an also resilient way and is showing a lot of solidarity with Ukraine because of the fact that we understand what it means when there is a direct threat to your sovereignty, to your independence," she said.
Uttering about the recall of the Ukrainian Ambassador, Zourabichvili said that there were some "political undertones to the issue."
"We need the relationship to be as close as possible between Ukraine and Georgia. And anything that is projecting any form of difference, and this is something that I told to Ukrainian leaders, about the expulsion of the ambassador, it's something that is playing into the hands of Russia and nobody else," the president said.