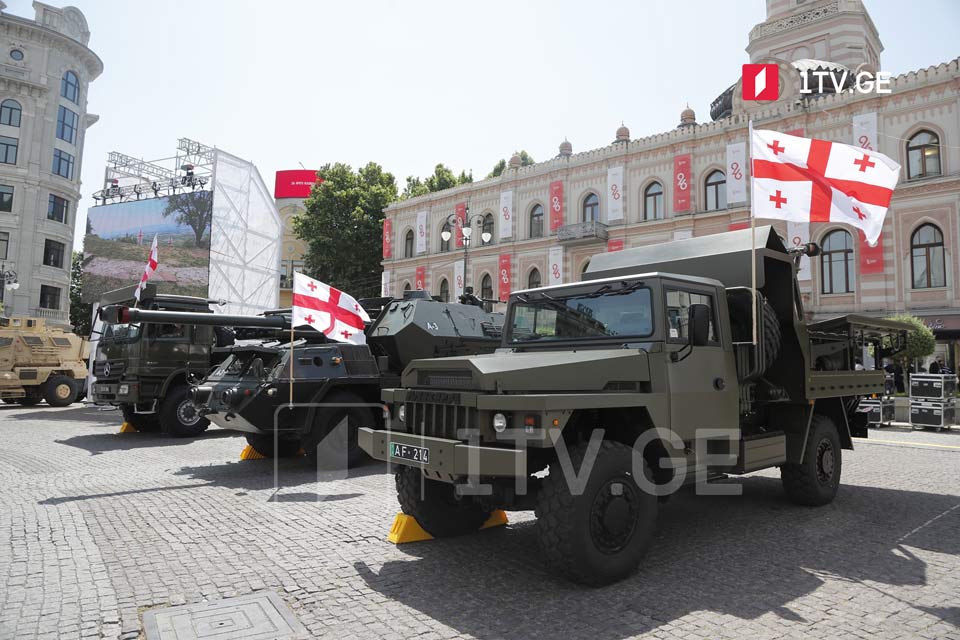 Preparations for May 26 at Freedom Square (Photo)
Preparations are ongoing for May 26 activities at Freedom Square in Tbilisi.
The Georgian Ministry of Defense will display military vehicles and equipment. A total of 247 recruits will take an oath.
Giorgi Gogochuri, Sergeant of the Georgian Defense Forces said that the solemn activity would end with Su-25 fighter jets flying show.
Georgia has been marking May 26, Independence Day of Georgia since 1991.