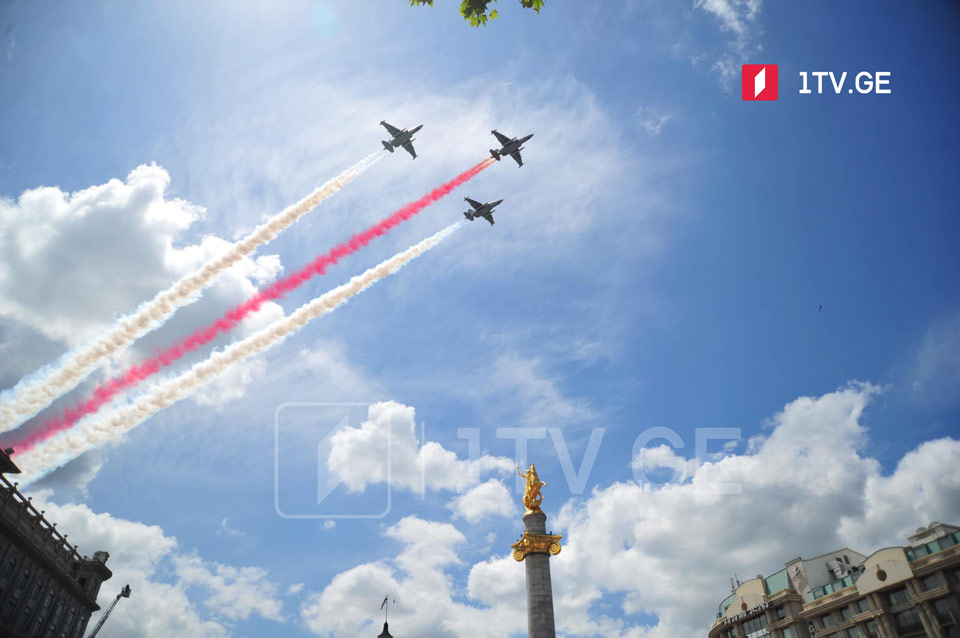 Georgia's Independence Day - Photo Story
Georgia marks Independence Day today, the day when the Act of Independence was adopted in 1918 and the First Democratic Republic of Georgia established.
Due to the coronavirus pandemic, no large-scale events will take place around the country, however, several outdoor events and festivities will be held in Tbilisi and other parts of the country.
An oath-taking ceremony has taken place at Freedom Square, in downtown Tbilisi. 247 recruits made an oath to serve their country after which they officially join the Georgian Armed Forces. Georgian top officials delivered a speech following the ceremony. Polish President Andrzej Duda attend the event and addressed the public.
On the occasion of Georgia's Independence Day, the remains of Georgia's national hero and commander-in-chief of the first Democratic Republic of Georgia, General Giorgi Kvinitadze have been buried at the Mtatsminda Pantheon of Writers and Public Figures in the Georgian capital of Tbilisi.
At 8 pm, Zakaria Paliashvili Opera and Ballet Theater will host a gala concert dedicated to Independence Day.
On this day, different world sights will light up in colors of the Georgian flag, including Niagara Falls, Australian National Carillon, business center in Tallinn, Atakule Tower in Turkey, Eleftheria square and Cyprus City Hall, Omonia square in Athens, Lord Mayor building in Ireland, Doha building in Qatar, Wroclaw stadium in Poland, the National Palace of Culture in Bulgaria and the Skopje Archaeological Museum.