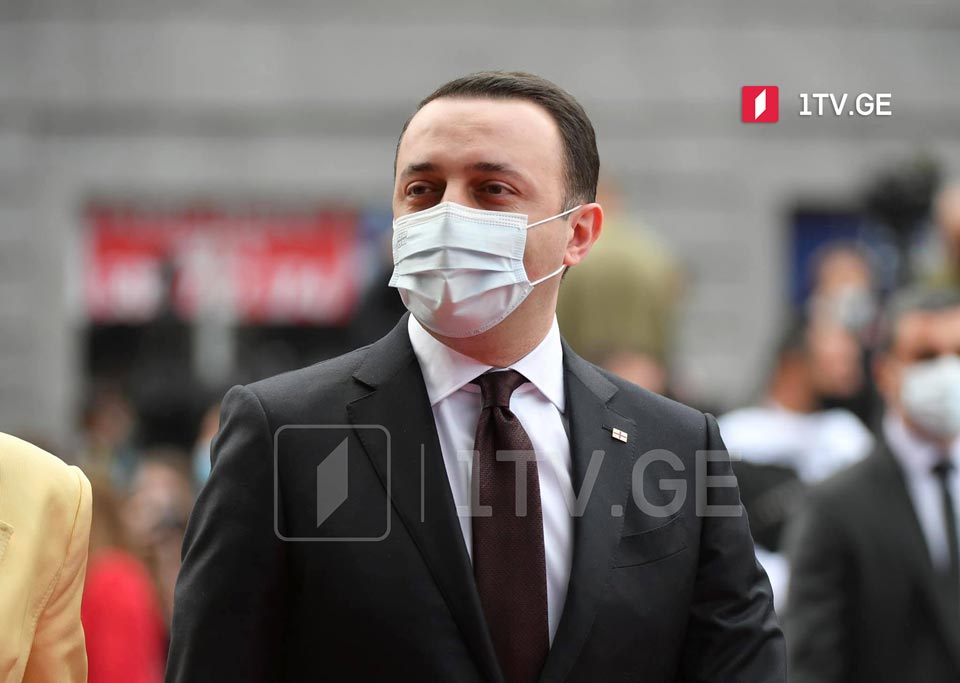 PM: Idea of freedom always was main pillar that united patriots, led to Georgia's independence
Georgian Prime Minister Irakli Garibashvili congratulated the people of Georgia on Independence Day.
PM Garibashvili believes May 26 is a day of victory, freedom, and patriotism for every citizen of Georgia.
"May 26 is an expression of our national identity, centuries-old culture, and striving for freedom. The idea of ​​freedom has always been the main pillar that united all patriots and led to our country's independence. I would like to congratulate each of our citizens on this day, whose hard work and dedication strengthen our country," PM underscored during his speech at the solemn event dedicated to Independence Day.
The head of government congratulated the Georgian Orthodox Church on Independence Day and noted that the merits of the church are special in shaping and strengthening the country's identity.
The Prime Minister highlighted that Georgia's Independence Day is paramount for the military.
"Their dedication, professionalism, and devotion were and always will be the guarantor of the freedom and independence of our state," Garibashvili underscored.
Georgia marks Independence Day today, the day when the Act of Independence was adopted and the First Democratic Republic of Georgia established.
Due to the coronavirus pandemic, no large-scale events will take place around the country, however, several outdoor events and festivities will be held in Tbilisi and other parts of the country.
An oath-taking ceremony was held at Freedom Square, in downtown Tbilisi. 247 recruits made a military oath to serve their country after which they officially join the Georgian Armed Forces.