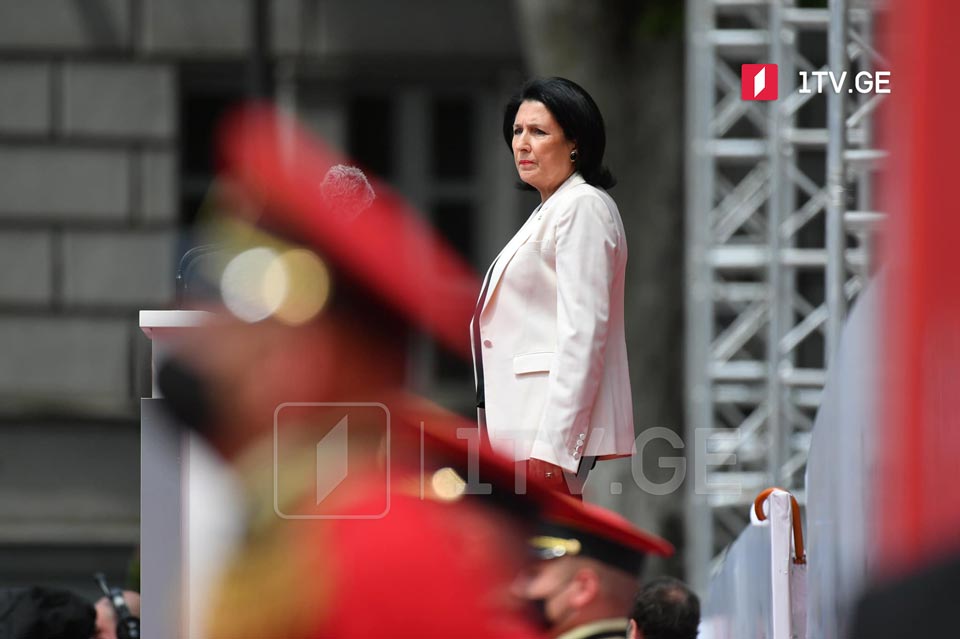 President: Georgia firmly maintains its independence, statehood, sovereignty
Georgian President Salome Zourabicvili congratulated the Georgian people on Independence Day.
President believes every citizen is responsible to strengthen and consolidate the victory achieved 30 years ago.
"It is a victory that Georgia withstood all the tough challenges for the last 30 years – wars, occupation, provocations. The country was able to follow its own chosen path despite obstacles, threats, or attacks. In this difficult region, Georgia firmly maintains its independence, statehood, and sovereignty," President Zourabicvili underscored in her speech at the Independence Day ceremony.
Georgia marks Independence Day today, the day when the Act of Independence was adopted in 1918 and the First Democratic Republic of Georgia established.
Due to the coronavirus pandemic, no large-scale events will take place around the country, however, several outdoor events and festivities will be held in Tbilisi and other parts of the country.